Tasha Schleicher Attempts Filling Car Tank With Kerosene, Gets Arrested For DUI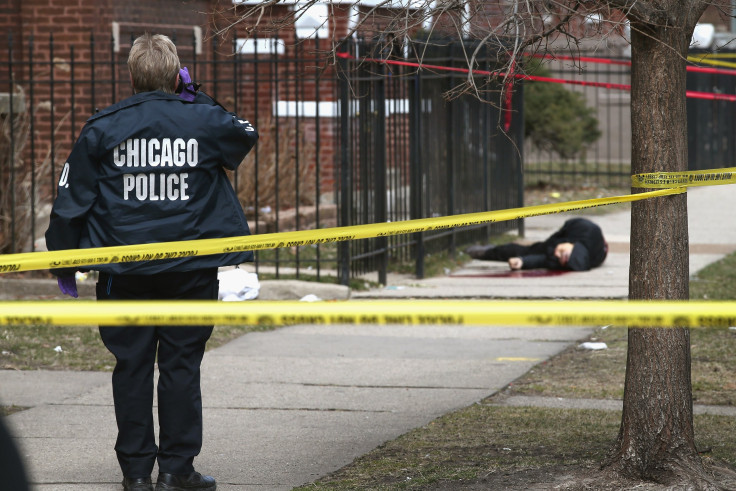 Police in Riverside, Illinois, arrested a Minnesota woman dubbed "one of the worst DUI offenders in the United States," after she attempted to fill her gas tank with kerosene instead of gasoline, reports said Wednesday.
Tasha Lynn Schleicher, 41, was arrested at 9:30 p.m. EDT on Monday after a 911 caller informed the authorities about a woman who had passed out behind the wheel of her vehicle in a gas station parking lot on South Harlem Avenue. But, when police arrived they found Schleicher awake and alert, with her keys in her ignition and the car's engine running, reports stated.
Authorities alleged she apparently tried to fill her gas tank with kerosene instead of gasoline — which can cause a vehicle's engine to smoke or even catch fire — before she passed out behind the wheel.
"Officers immediately saw she was highly intoxicated and had bloodshot, glassy eyes, and emitted a strong odor of alcohol from her breath," Riverside Police Chief Tom Weitzel said.
According to a tweet from the Riverside Police Department, the responding officers found a bottle of Crown Royal whiskey open in Schleicher's front passenger seat.
When questioned, Schleicher, a resident of New Hope, Minnesota, could not answer as to why she was in Illinois, but insisted she could not find her 11 children.
"She's lied about her name, date of birth, Social Security number and even that she was pregnant, leaving officers no choice but to take her to the emergency room for treatment for something completely fictitious," Weitzel added, according to ABC 7 News. "I believe her trip to the hospital was really an attempt by her to escape custody."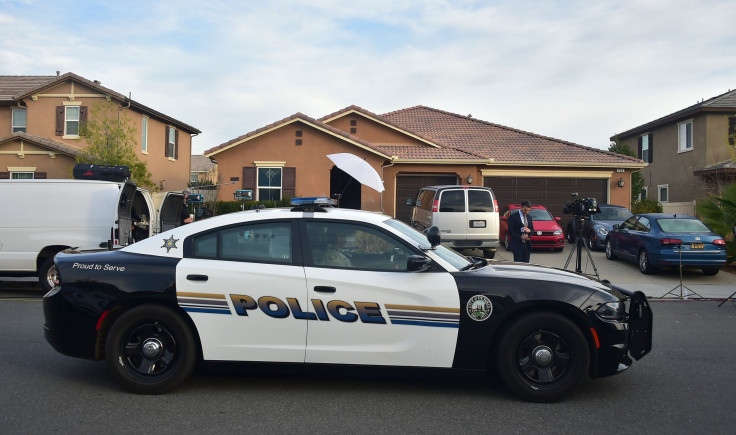 According to the authorities, Schleicher, who has 11 children, is already wanted on six warrants in six states, including Nebraska, Idaho and Oregon, all for DUIs. Monday was her 7th DUI arrest.
According to the Rochester Post-Bulletin, her 11 children had at different points been taken from her care in several custody actions spread over numerous states, and all of them related to previous drunk driving offenses. However, they were reportedly returned to her in August last year.
Schleicher was charged Monday with two counts of felony aggravated drunk driving, two counts of misdemeanor drunk driving, not having insurance and driving without a license, which was revoked on previous drunk driving charges and transportation of open alcohol container while driving.
Her former six DUI arrests were in Kentucky in 2007, Wisconsin in 2008, Indiana in June 2016, California in November 2016, Oregon in April last year and Minnesota in October also last year.
Schleicher also had warrants out in three states at the time of her latest arrest this week — one in Nebraska for violation of a court order, and another in Idaho and Oregon each for failure to appear for prior drunk driving charges.
The October 2017 arrest came when the woman allegedly had five of her children, including her newborn baby, in the vehicle with her, just two months after she had regained custody of them.
An off-duty police sergeant had claimed then he saw Schleicher's car drift into the median and side-swipe the barrier for roughly 200 feet before she exited the highway, pulled over her car, and began breastfeeding her newborn baby, the Minneapolis Star-Tribune reported.
Weitzel advised the Cook County State Attorney's Office that not only should the 41-year-old mother be held in custody, but she also "absolutely needed immediate social service intervention and professional medical attention for severe alcohol abuse."
© Copyright IBTimes 2023. All rights reserved.