Taylor Swift Blasts 'Deeply Sexist' Joke In Netflix's New Hit Show
Taylor Swift seemingly tuned into Netflix's new number one show, "Ginny and Georgia," but she wasn't thrilled with a joke that was made about her. She took to Twitter to slam the misogynistic comment.
"What do you care? You go through men faster than Taylor Swift," is a line from the show. Swift called out the line on social media Monday.
"Hey Ginny & Georgia, 2010 called and it wants its lazy, deeply sexist joke back," she wrote. "How about we stop degrading hard working women by defining this horse [expletive] as FuNnY."
Swift didn't just call out the writers of the show, which follows a young mother and her teen daughter. She also pointed out that Netflix should know better after releasing her 2020 documentary, "Miss Americana," directed by Lana Wilson. Swift talked at length about how negative attention that reduced her to a man-eater rather than a talented singer-songwriter affected her.
"Also, @netflix after Miss Americana this outfit doesn't look cute on you," she wrote with a broken heart emoji. "Happy Women's History Month I guess."
Though Netflix doesn't release numbers, it's safe to say "Ginny & Georgia" has been seen by a huge number of people. As of Monday morning, Netflix still has as number 1 in their Top 10 ranking, making it their most-watched U.S. release at the moment.
In a 2019 interview with Zane Lowe for Beats 1, Swift explained the sexism of the obsession with her love life.
"When I was like 23, and people were making slideshows of my dating life and putting people in there that I'd sat next to at a party once, and deciding that my songwriting was a trick rather than a skill and a craft," the "cardigan" singer recalled.
"It's a way to take a woman who's doing her job and succeeding at doing her job and making things. In a way, it's figuring out how to completely minimize that skill by taking something that everyone in their darkest, darkest moments likes to do, which is to slut-shame. And so now when I see this happening [to other young female artists]…it sends me into a real sad place because I don't want that to keep happening."
Swift continued, "I don't think people understand how easy it is to infer that someone who's a female artist or a female in our industry is somehow doing something wrong by wanting love, wanting money, wanting success. Women are not allowed to want those things the way that men are allowed to want them, and so I think when I was the youngest, it was hard because I didn't understand why nobody was saying that this was wrong."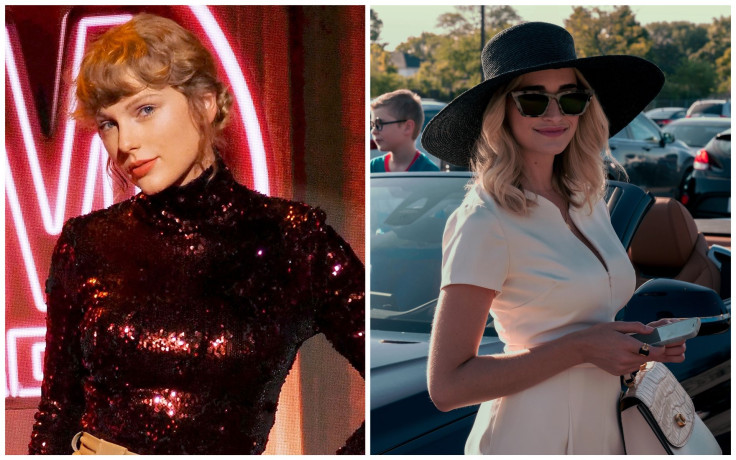 © Copyright IBTimes 2023. All rights reserved.