Tech Layoffs: Cisco To Cut Hundreds Of Silicon Valley Jobs Next Month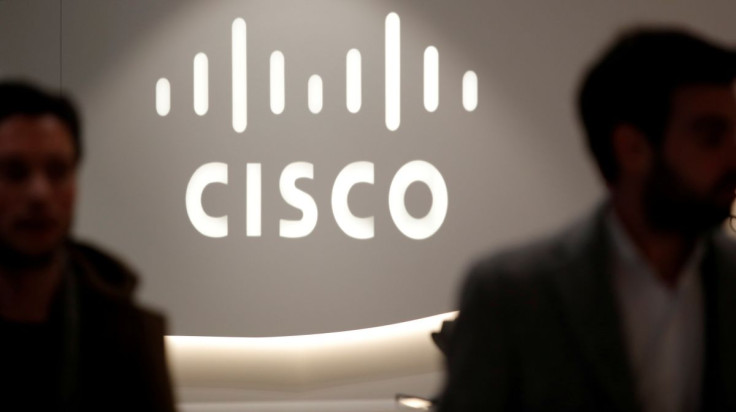 KEY POINTS
Two hundred twenty-seven workers will be laid off at a San Jose address, where the company is based
Cisco reportedly slashed around 700 positions from January through May
The company announced strong financials in its fiscal year 2023 report
Digital communications tech giant Cisco Systems will lay off hundreds of employees in the Silicon Valley area starting next month. The company reportedly laid off around 700 workers in various locations from January through May.
A total of 123 employees will be laid off at a Milpitas address, while 227 others will be let go at a San Jose address, as per a Worker Adjustment and Retraining Notification (WARN) filing received by the California state last week. The layoffs will take effect on Oct. 16, the company said.
"These recent notifications are part of the rebalancing effort we began in November 2022. As announced then, this is about prioritizing investments in our transformation and not about cost savings. Cisco has roughly the same number of employees as before the process began, and we continue to do everything we can to help place affected employees in open roles and offer extensive support including generous severance packages," a Cisco spokesperson told International Business Times.
Some posts on the anonymous layoffs discussion board, The Layoffs, were critical of the recent round of workforce cuts. One user said Cisco demands loyalty from employees, but "there is no loyalty to employees."
The San Jose-based tech company has laid off an estimated 700 workers in different locations from January through May 2023, as per research data from The San Francisco Standard. Cisco eliminated around 4,000 jobs between January 2022 and January 2023, the outlet reported.
Social media posts about layoffs at Cisco emerged in July, with some posts claiming that data center and security units were affected by the cuts, as per Fierce Telecom.
Following the report's publication, Cisco confirmed that it implemented workforce reductions as part of a November announcement regarding plans to cut 4,000 jobs.
"As we announced then, this is not about cost savings as we have roughly the same number of employees as we did before the process began. This rebalancing is about prioritizing investments in our transformation," the company said in a statement at the time.
Last month, Cisco reported earnings of $12.6 billion for the fiscal year that ended July 29. The numbers were approximately 7% up from 2022. Chuck Robbins, chair and CEO of Cisco, said the previous year "was a milestone year" for the company.
"We are seeing solid customer demand, gaining market share, and innovating in key areas like AI, security, and cloud. This momentum gives us confidence in our ability to capture the many opportunities ahead," Robbins said.
Cisco also acquired three privately held firms in the past year: cloud security software company Lightspin Technologies, large language model (LLM) cybersecurity firm Armorblox and digital analytics firm Smartlook.
Cisco previously cut its workforce in 2019, released 5,500 employees in 2018, reportedly eliminated around 14,000 roles in 2016, and announced 6,000 job cuts in 2014.
In the greater tech space, more than 235,000 jobs have been eliminated so far in 2023, according to data from layoff tracker layoffs.fyi. Among the hardest-hit subsectors in recent months were fintech, crypto, edtech, proptech and health-related tech sectors.
(Updated at 10:15 p.m. on Sept. 18, 2023. This article has been updated to include a statement from Cisco.)
© Copyright IBTimes 2023. All rights reserved.