Big Tech Layoffs: Google Makes 'Significant' Cuts In Recruiting Units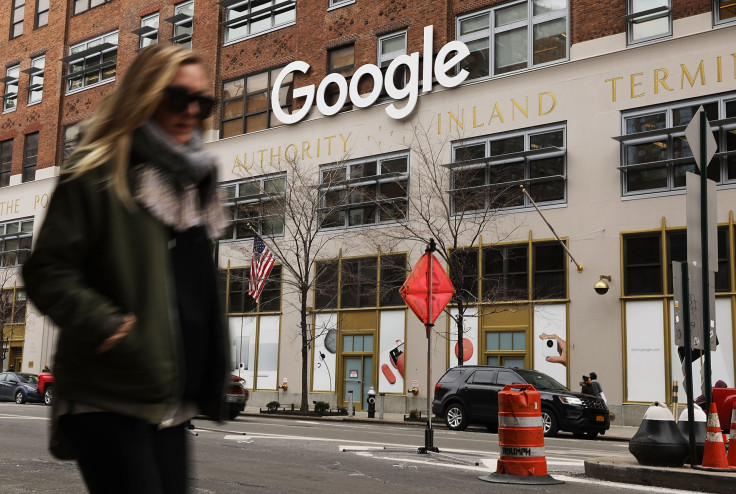 KEY POINTS
A spokesperson said Google is still hiring for top engineering and technical roles
Google reduced its Waze workforce earlier this year
Alphabet announced it was cutting 12,000 jobs in January
Google is reportedly reducing its global recruiting team by the hundreds while it continues to slow down hiring. The search engine giant previously laid off 10,000 employees and also cut jobs at its Waze unit.
"The volume of requests for our recruiters has gone down. In order to continue our important work to ensure we operate efficiently, we've made the hard decision to reduce the size of our recruiting team," Google spokesperson Courtenay Mencini said in a statement.
Mencini added that Google is supporting affected employees throughout the transition period through severance pay and outplacement services. She hinted that some employees could look for other positions within the company.
The exact number of affected employees is unknown. Google did not immediately respond to International Business Times' request for comment.
Brian Ong, Google's recruiting vice president, told employees during a Wednesday video meeting that the company was making "a significant reduction" in the recruiting department's staff, as per a recording obtained by CNBC.
Mencini also told the outlet that even as the search engine titan has "meaningfully" been slowing the pace of its overall hiring, it continues to invest "in top engineering and technical talent."
The latest layoffs came a few months after Google's head of the Geo division told employees that the company was reducing staff at mapping app Waze, which Google acquired in 2013.
Before the Waze layoffs, Google eliminated more than 1,800 employees in California areas in January as part of a wider cost-reduction strategy. Around the same time, Google CEO Sundar Pichai said the tech giant had to reduce its headcount where necessary amid the company's slowing growth.
Aside from layoffs, the company has also implemented a "multi-year" savings strategy that includes cutting employee perks such as fitness classes and the number of times employees can replace their laptops. The company also reportedly cut back on some office supplies, such as staplers and tape, but a Google spokesperson denied staplers and tape were not being provided to workers.
Google parent Alphabet announced in January that it was cutting around 12,000 roles or about 6% of its global workforce, as it needed to implement a large-scale reorganization amid the "economic reality."
Ahead of the company-wide mass layoffs, Alphabet also reduced staff at its robotics and artificial intelligence unit, Intrinsic. The said reductions reportedly affected 40 workers.
Google is one of four American tech giants that have laid off thousands of employees since late 2022, as Microsoft, Amazon, and Meta have also conducted mass workforce cuts. Apple is so far the only big tech giant that hasn't implemented mass layoffs.
In the greater tech industry, approximately 234,976 employees have lost their jobs across more than 1,000 tech companies worldwide, as per the layoff tracker layoffs.fyi.
© Copyright IBTimes 2023. All rights reserved.