Tech Layoffs: Microsoft Axes 276 Jobs; Evernote Cuts 98 Staff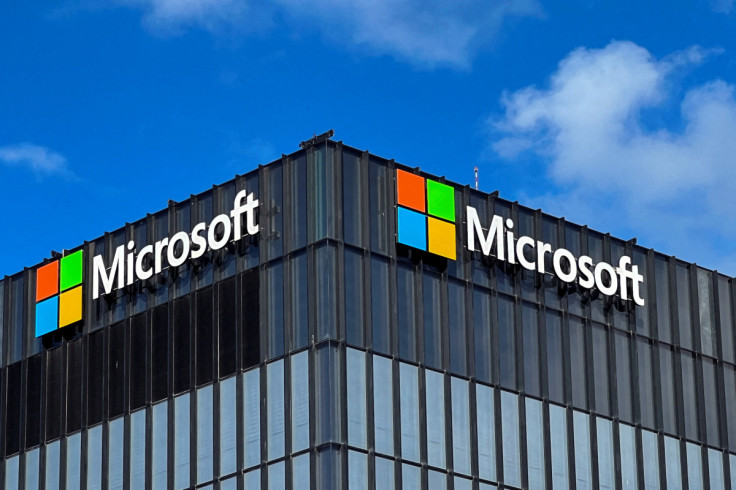 KEY POINTS
Microsoft's latest cuts affect the company's Redmond and Bellevue offices in Washington
Evernote announced that it would move operations to Europe, the home of its parent company
An employment firm said tech job cuts halved in June compared to layoffs in May
Computer giant Microsoft and software company Evernote have laid off workers in the past few days as the wider tech reckoning continues.
Microsoft revealed Monday that it had laid off 276 employees in its Redmond and Bellevue offices, both in Washington, as per data from Worker Adjustment and Retraining Notification (WARN) system. The layoff reportedly started over the weekend.
A total of 210 employees from the Redmond office were let go, while 66 remote positions were eliminated from the Bellevue office, Geekwire reported. The outlet noted that affected employees were from customer service, sales and support.
"Organizational and workforce adjustments are a necessary and regular part of managing our business. We will continue to prioritize and invest in strategic growth areas for our future and in support of our customers and partners," a Microsoft spokesperson said in a statement, according to Geekwire.
Microsoft's last known layoffs took place in March when the company axed its artificial intelligence ethics and society team as part of the mass cuts that the software giant announced in January.
Microsoft-owned internet hosting service GitHub also cut its workforce by 10% in February, citing "budgetary realignments to both protect the health of our business in short term and grant us the capacity to invest in our long-term strategy moving forward."
In mid-January, Microsoft said it would eliminate 10,000 roles in the coming months, citing the global economic downturn.
Meanwhile, task management application developer Evernote also announced over the weekend that it was moving operations to Europe, the home of its parent company, Bending Spoons.
"Unfortunately, this transition required that most of our Chile- and U.S.-based employees be laid off, and on July 5 the layoff communication took place," Evernote CEO Francesco Patarnello said in a blog post.
Affected employees will get 16 weeks of salary, up to one year in health insurance coverage and a performance bonus as part of the severance package. The Redwood City, California-based company said it will provide support for affected employees who are on a visa.
A spokesperson for Bending Spoons told the International Business Times that 98 employees were affected by the July 5 layoffs.
"Our plans for Evernote are as ambitious as ever: We're taking this step to boost operational efficiency, and going forward, a dedicated (and growing) team based in Europe will continue to assume ownership of the Evernote product. This team will be in an ideal position to leverage the extensive expertise and strength of the 400-plus workforce at Bending Spoons, many of whom have been working on Evernote full-time since the acquisition," the spokesperson added.
The last known layoffs at Evernote were in February when Bending Spoons eliminated 129 employees at Evernote, which it acquired in November 2022.
"This was a difficult — yet necessary — decision as we pursue our ambitious plans for Evernote. The company has been unprofitable for years and the situation was unsustainable in the long term," a spokesperson told TechCrunch at the time.
LinkedIn and Blind posts released in February suggested that the layoffs affected product design, sales, customer service, marketing, HR and engineering departments, as per TechCrunch. Evernote also had mass layoffs in 2015 and 2018, the outlet noted.
As of Monday, a total of 839 tech companies have laid off a collective 216,328 employees, according to data from the layoffs tracker layoffs.fyi.
Despite the huge number of laid-off tech employees so far this year, employment firm Challenger, Gray & Christmas said in a recent report that U.S. layoffs in the tech sector halved in June compared to May cuts.
The report added that June's tech job cuts were the lowest since October 2022, when mass layoffs in various tech companies and tech giants started. On the other hand, Andrew Challenger, labor expert and senior vice challenger at Challenger, Gray & Christmas, noted that the decline in job cuts was "not unusual for the summer months" as June has historically logged the lowest average number of layoffs announcements.
(This article has been updated to include the responses of a Bending Spoons spokesperson to IBT's request for comments.)
© Copyright IBTimes 2023. All rights reserved.