Technology Focus: 5 Things To Note Before Earnings Flood Starts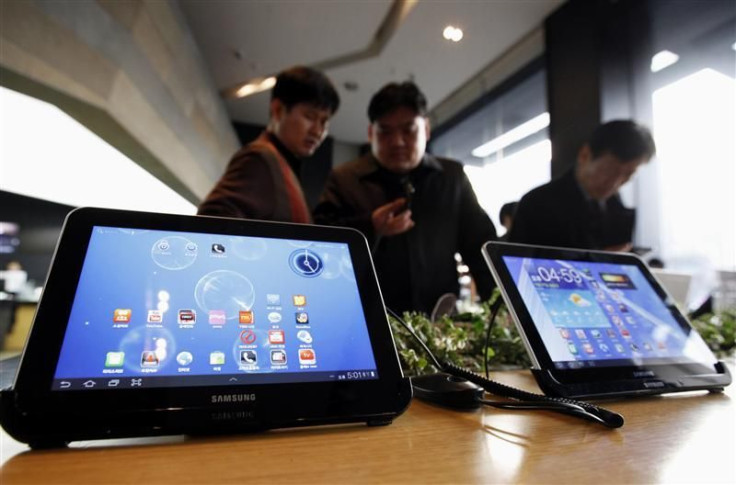 Technology investors are about to endure the quarterly torrent of earnings reports, starting Thursday with Google (Nasdaq: GOOG) and escalating next week with other top names.
Overall, performance looks pretty good for the sector. Three bellwether companies that have different reporting dates -- Oracle (Nasdaq: ORCL), Dell (Nasdaq: DELL) and Hewlett-Packard (NYSE: HPQ) -- have previously reported better-than-expected results for periods that already included a piece of 2012.
On Friday, Samsung Electronics (KS: 5930), Asia's biggest technology company, pre-announced higher-than-expected earnings that show growth on all cylinders, from chips to smartphones, indicating that it regained its top rank in smartphones after losing it to Apple (Nasdaq: AAPL).
Still, despite optimism, here are five items to bear in mind:
This year's improvement won't resemble last year's. The reason is that 2009 was a truly terrible year when the economy was in recession, so the numbers for 2010 looked terrific. When 2012 results come, they'll be compared to 2011's.
That means there won't be the drama of 2011, just solid performance. In the long term, that's a much better guide, anyway.
Considering that tech stocks as a sector gained about 20 percent in the first quarter alone, with Apple's 57 percent jump, a little easing would be healthy.
Watch the bellwethers. The lack of early warnings by the big players, except for Texas Instruments (NYSE: TXN) and SanDisk (Nasdaq: SNDK), is already a good sign. That should translate for solid results from Intel (Nasdaq: INTC), International Business Machines (NYSE: IBM), Google and more.
These are multinationals, deriving more of their sales and income from outside the U.S. than from the home market, so it will be interesting to see the effects of the European economic crisis, the recovery from the Thailand floods that hampered the disk-drive and PC sector last quarter, and the pace of China's economy.
Look at customer results. The biggest chipmakers sell to a much broader range of customers than HP and Dell. Texas Instruments and Freescale Semiconductor (NYSE: FSL) have huge sell-throughs to Ford (NYSE: F), General Motors (NYSE: GM) and General Electric (NYSE: GE) because more equipment is automated.
Years ago, the Semiconductor Industry Association determined the value of chips built into each car. After the amount passed above $2,000, it stopped.
Don't forget software. Hardware doesn't work very well without software, so the top companies in each sector, consumer, mechanical, database and industrial, are all worth noting. Besides Microsoft (Nasdaq: MSFT), top names to look for include Citrix Systems (Nasdaq: CTXS), Salesforce.com (NYSE: CRM), Symantec (Nasdaq: SYMC) and BMC Software (Nasdaq: BMC).
While looking at software, also be mindful of gross margins, which ought to be the highest of the entire sector. That's one reason people like Bill Gates and Larry Ellison got to be No. 2 and No. 6 on the latest Forbes Billionaires List.
Watch the outlooks. While some companies such as troubled Research in Motion (Nasdaq: RIMM) have stopped providing them, most companies provide some guidance as to the pace of business moving ahead. An honest management provides good guidance.
If, for example, IBM reports European growth was clipped, watch if officials indicate they've started to grow out of it in the second quarter. If new products are coming from Intel, Apple or Advanced Micro Devices (NYSE: AMD), watch for announcement and shipment dates, so that you can factor in future profits.
The same holds for bad news, such as Yahoo's (Nasdaq: YHOO) decision to trim 14 percent of its staff this quarter. How long will the bad news last?
Earnings season may be the triumph of hope over experience but with some preparation, investors can put experience to use.
© Copyright IBTimes 2023. All rights reserved.