Technology Focus: Consumer Electronics Has More Consequences Than Fun
Analysis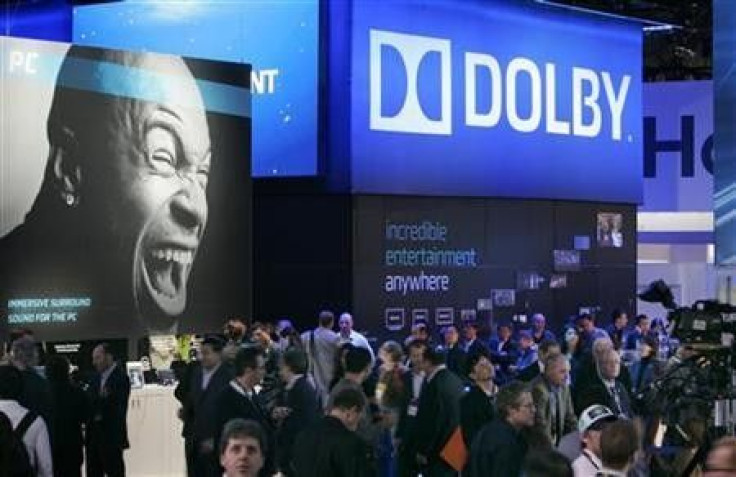 The $190 billion U.S. consumer electronics industry is about to begin its annual winter extravaganza in Las Vegas, where the latest toys, gadgets, smartphones, video games, TVs, cameras, tablets and laptops will be unveiled - some not to be available until late in 2012.
Leading companies like Intel and Microsoft are scheduled to refresh their dominant product lines. Intel CEO Paul Otellini will tout the company's Ivy Bridge 22-nanometer chips to empower a new generation of tablet-like laptops, or ultrabooks.
Microsoft CEO Steve Ballmer, in his stentorian fashion, will praise Windows 8, much as a Detroit automaker rolls out the latest models.
There will also be new devices for home energy consumption, monitoring health and e-toys like Xbox, PlayStation and Wii.
The technology isn't all about just fun, though. Just manufacturing some of these products represents painstaking and backbreaking research and development. Imagine a Consumer Electronics Show in 1962 - new products then would have featured 24-inch color TVs, AT&T Princess phones, IBM and Smith Corona electric typewriters and perhaps a home pinball machine from Midway Manufacturing. Remember turntables and tape recorders?
Largely thanks to President John F. Kennedy's plans to land a man on the moon by 1970, the revolution in microelectronics and the inventiveness of entrepreneurs like Gordon Moore, Steve Jobs, Bill Gates, Larry Ellison and a roomful of others, society moved beyond all these products.
Consider, though, how some of these innovations have also improved lives and fortunes.
Probably the biggest influencer is TV: once black and white sets were expensive, big and clunky, and the three U.S. networks monopolized programming. No more. Instead, color TVs are ubiquitous, cable and satellite networks add to the content providers and streaming media unheard of 10 years ago means there are more platforms than ever, including the smartphone.
That's why the world moves faster, for good or ill, as 7 billion people see news and information faster than ever. Occasionally, as with last month's death of North Korean dictator Kim Jong-il, news can be managed.
Similarly, the explosion in smartphones is unrelenting. IHS iSuppli estimates 420 million smartphones were sold in 2011, roughly 28 percent of the overall mobile phone market.
Americans don't realize that in countries like Brazil and Indonesia, Research in Motion's BlackBerry devices are priced cheap for consumers, not executives.
In 1983, the International Telecommunications Year, bodies like the World Bank and the United Nations anticipated this, noting this would contribute to global development and democratization. They were right. Last year's Arab Spring started in Tunisia with dissidents and their mobiles. The phenomenon grows, even in repressive countries like Myanmar and Syria.
Meanwhile, in developing countries, a farmer or fisherwoman who never had access to the market can find out prices for produce or fish; they now have the same information U.S. farmers have long had.
Computing is the same: in the developing world, red tape was used to bind together dusty folders in government agencies, with bureaucrats sitting on them at will. Computing now allows the taxpayer to renew licenses online, look at their tax payments and perform nearly every kind of action. Transparency means more information than ever is available. Human interference, such as the alleged leaking of U.S. government classified files by Army Pfc. Bradley Manning, means citizens as well as scholars now have access to new information, for better and worse.
Clearly, the citizen and the consumer benefit tremendously. If abused, the same electronics technology can be wielded for suppression. That needs to be vigilantly monitored by an alert public.
Meanwhile, consumers worldwide ought to encourage better education and more outlays for technology research and development to assure the 21st century's path is as revolutionary as the last century's was.
© Copyright IBTimes 2023. All rights reserved.