Teenage brides suffer pain and shame of fistula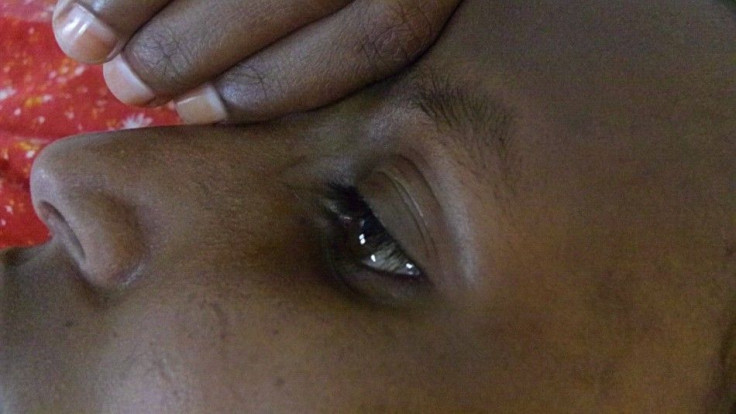 "Nobody wants a woman who passes stools all the time and smells," whispered Farhiya Mohamed Farah, explaining why her husband divorced her when she was pregnant with their second child.
Farah developed a hole between her vagina and rectum, causing feces to leak from her body, after giving birth to her first child at age 18 while fleeing gunfire in Somalia.
The condition, known as fistula, affects 2 million women around the world, mostly in Africa, according to the World Health Organization.
Fistula was virtually eradicated in developed countries in the 19th century, following the discovery of Cesarean section.
"People would ask who is making that bad smell, coughing and covering their noses. So I was always isolating myself," she said.
Too poor to buy sanitary pads, she stuffed her underwear with rags. But feces still leaked onto her clothes, forcing her to wash them several times a day. She doused herself in perfume to hide the smell.
A midwife tried to suture the hole four times, without success.
"I was thinking that the rest of my life would be like this until I died," said Farah, now 20, her birdlike frame shrouded in a red headscarf and skirt.
Farah found relief in June at Kenyatta National Hospital's 15-day "fistula camp," where 102 patients from all over Kenya had surgery for free.
"It's an unparalleled type of transformation," said Khisia Wakasiaka, the lead surgeon. "They move away from total neglect to somebody with some hope in life."
MOTHERS AS YOUNG AS 12
A survey of nine African countries by the U.N. Population Fund (UNFPA) in 2003 found that most fistula patients were poor, uneducated teenagers who developed a fistula while giving birth to their first child. Some were as young as 12.
When a mother's hips are too small for the baby's head to pass through, it presses down on her pelvic bone, cutting off blood supply and causing the tissue to die. The resulting hole causes urinal or fecal incontinence.
The baby usually dies.
"The complete pelvic bone growth would be at 21 years of age. So long as bones are not completely mature you have a risk of obstructed labor," said Wakasiaka.
Girls aged 15-19 are twice as likely to die in pregnancy or childbirth as women aged 20-24, according to the United Nations.
"Pregnancy at an early age is a huge risk factor for obstructed labor, as a girl's body has not fully matured and the pelvis is small," said Kate de Rivero of the Women and Health Alliance, a charity working to improve maternal health.
Women can also have narrow pelvises due to malnutrition in childhood.
NO VOICE
Apart from the biological risks, girls who marry at a young age do not have the power to make decisions about their own bodies, including on how and where to give birth.
"Decisions on when and where women can give birth are made either by their husbands or by their mothers-in-law," said Agnes Odhiambo, a women's rights researcher with Human Rights Watch.
"Rarely do those poor, uneducated rural women have a voice to stand up and say: 'No, I want to go to hospital.'"
Older women usually prefer to invite traditional birth attendants (TBAs) to the house rather than travel a long distance to the nearest health facility.
In Niger, where 15 is the average age of marriage, 85 percent of women deliver at home, according to UNFPA.
"You are kept by the TBA for two, three days," said Odhiambo. "By the time your mother, your auntie or your grandmother decides to take you to hospital, it is too late. The baby's dead and you get a fistula."
STIGMA AND LACK OF EDUCATION
About 70 percent of women living with fistula never seek treatment because they don't know what is wrong with them.
"There are all these myths that go on in the communities: you are promiscuous, you are bewitched or you have HIV," said Odhiambo.
"Because it's stigmatized, you are really ashamed to speak up about it."
Wakasiaka is working to promote treatment immediately after delivery. If a nurse inserts a catheter, gets the woman to rest and to drink water, 25 percent of cases heal spontaneously.
Community midwives who educate people in the villages have proven effective in reducing maternal death rates.
"If you are able to monitor these women closely in labor and intervene when it's required, then the risk of fistula formation is reduced markedly," Wakasiaka said.
© Copyright Thomson Reuters 2023. All rights reserved.