Teens Choosing Oral Sex Over Intercourse Thinking It's Safer, CDC Reports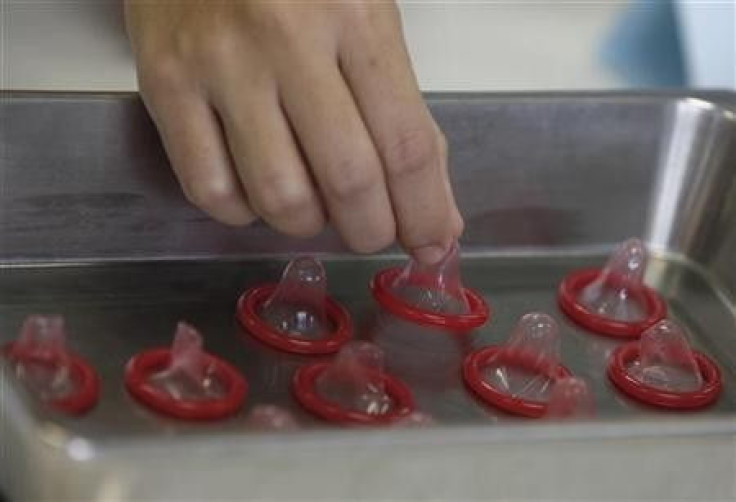 About two-thirds of U.S. teens and young adults have had oral sex mistakenly thinking it's a safer alternative to regular intercourse, according to a study released Thursday by the Centers for Disease Control and Prevention.
"Research suggests that adolescents perceive fewer health-related risks for oral sex compared with vaginal intercourse," wrote the authors, led by Casey Copen in the division of vital statistics for the Atlanta-based CDC. "However, young people, particularly those who have oral sex before their first vaginal intercourse, may still be placing themselves at risk of STIs or HIV before they are ever at risk of pregnancy."
The data, part of the CDC's "National Health Statistics Reports," paints a picture of young adults not wholly aware of the ramifications of their actions, with one-quarter of young people having oral sex before vaginal intercourse. It represents the first time the CDC asked about the timing of oral sex relative to regular intercourse, which the authors argued is necessary to help educate young adults about risky behavior.
"I don't think these numbers are surprising, but I do think that it's important that this data has been captured at all, because it's really important to have, and has for a long time been a fuzzy area in our understanding of sexual behavior," Dr. Christopher Hurt, a clinical assistant professor in the division of infectious disease at the University of North Carolina, told USA Today.
While many think oral sex is "risk-free," Hurt warns the opposite to be true. Diseases like chlamydia, herpes, gonorrhea
"Studies looking, for example, at patients visiting STD [sexually transmitted disease] clinics have shown that 5 to 10 percent have gonorrhea in the throat," he said. "And it's often asymptomatic and can be transmitted through oral sex."
The agency surveyed 22,700 people between the ages of 15 and 44 from 2007 to 2010 to derive its data.
The same percentage of teens copped to having vaginal intercourse before oral sex, with 12 percent of males saying their first experience of both happened at the same time, while the same occurred in 7 percent of female respondents.
The study also revealed 7 percent of men and 5 percent of women said they only had oral sex and not intercourse. Also, nearly 30 percent of both male and female respondents said they had no sexual experience whatsoever with the opposite gender.
The survey results also saw a drop in teen sex overall, from 51 percent in 1988 to 43 percent now, which coincided with an increase in condom use.
Hurt suggested greater education may help keep kids in the loop on the risks of oral sex.
"I would say that the risk of STD transmission through oral sex is underappreciated and underestimated," he said. "As part of sex education programs, kids need to be made aware of that fact: that oral sex is not a completely risk-free activity."
© Copyright IBTimes 2023. All rights reserved.