Terra Founder Kwon Reveals Why He Cannot Disclose His Current Whereabouts
KEY POINTS
Do Kwon appeared in a new interview post-Terra collapse
He answered questions that many Terra investors would like to ask
Kwon recently said that he is not making any efforts to hide and is not on the run
Five months after the spectacular collapse of the Terra ecosystem, Do Kwon, one of the founders and CEO of Terraform Labs, has again refused to reveal his current location and explained the reason behind his decision.
The brash crypto executive at the center of a raging storm is proudly standing amid the troublesome wind that does not seem to mellow down. Had the Terra meltdown not happened, the South Korean crypto personality would be trash-talking his critics on Twitter.
But, since the meteoric crash, Kwon has seemingly avoided Twitter and only tweets when major issues about him or TFL surface online. For the second time post the Terra collapse, Kwon appeared before the public, this time via the Unchained podcast hosted by journalist Laura Shin.
It is very noticeable that Kwon was double speaking during his interview with Shin, but the journalist was bold and insisted on getting answers each time the crypto executive attempted to indirectly avoid answering questions. The journalist asked Kwon if he is still in Singapore, citing that his interview with Coinage in August was in Singapore, but Reuters reported on Sept. 17 that Singaporean authorities claimed he was no longer in the city-state.
Kwon said that revealing his location could attract threats to personal security. "The main reason why I don't want to talk about my location to the media is because when the crash happened in May there were lots of situations where personal security was threatened."
He continued: "So for instance, people broke into you know my apartment building even multiple cases in which that was televised across you know my home in South Korea, as well as my home in Singapore several of these people were reporters and several of these people, were just regular people against whom I felt like a fair degree of uh threats to personal security and privacy."
"It's not in the interest of let's say being on the run or something like that that I don't want to disclose where I live, it's just that every time the location where I live becomes known it becomes almost impossible for me to live there," the TFL CEO said.
Shin simplified the question after Kwon's unsatisfactory answer and said, "but can you at least answer whether or not you're in Singapore."
"I could answer that but the problem is that I don't want there to be a bunch of guesswork in terms of like which country and like um which city or like where I happen to be living in and these things are fairly easy to find right," Kwon responded. "I have businesses, I have people that I meet, so the easier that I make it for people to figure out my location the harder it is for me to continue regular life," he added.
South Korean authorities said last month that Kwon is already on Interpol's red notice list, which allows police forces across the globe working with the International Criminal Police Organization to temporarily capture and hold him. The crypto executive has repeatedly claimed that he is not making any efforts to hide and that he is not on the run.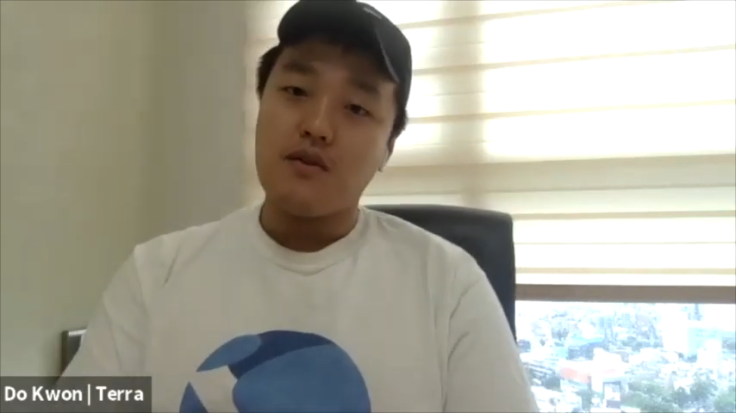 © Copyright IBTimes 2023. All rights reserved.