Texans, Jets Mulling Quarterback Changes To Change NFL Trajectory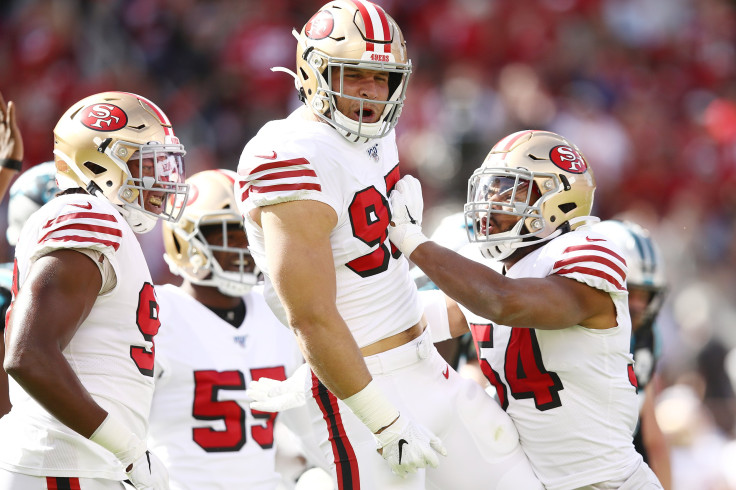 KEY POINTS
The Texans could turn to Kyle Allen with things not working out well with Davis Mills
Jets coach Robert Saleh may try out two new play-callers with Zach Wilson playing poorly
The Jets and Texans may consider changing play-calling options
Most NFL teams right now are dealing with quarterbacking problems, and at least two could be changing it up soon.
The Houston Texans are coming off a loss to the Washington Commanders, and it appears change is coming.
According to Aaron Wilson of KPRC2, Houston is allegedly considering benching Davis Mills in favor of Kyle Allen.
The change, should it happen, would come as a surprise considering Lovie Smith had previously said that it was not yet time to make a quarterback change.
But following that loss where the Texans totaled five first-half yards, Smith may try something different to see if would benefit the Texans.
"Have I watched the video a few different times? Yeah, and made some decisions on how we're going to go forward," Smith said on Monday, November 21. "But you can probably understand, with all changes and anything that we do from week to week, we talk to the players first before we talk to you. We're not pleased with where we are. Do we need to do some things differently? Yes, and we will."
Aside from the Texans, the New York Jets could be doing the same thing.
Jets head coach Robert Saleh mentioned to reporters on Monday that he is keeping everything on the table as far as deciding on whether to stick or replace Zach Wilson heading into the game against the Chicago Bears on Sunday, November 27.
However, Saleh did not mention who among his backup play-callers would be tapped to possibly take over from Wilson.
The Jets coach has second-stringer Mike White and third-stringer Joe Flacco as options.
"We've all got to be able to sit back and look at what's best for this organization and this team," Saleh said in a report by the Chicago Sun-Times.
Wilson had a disastrous performance on Sunday, November 20 against the New England Patriots, resulting in a 10-3 loss.
The second-year player went 9-for-22 for 77 yards, four sacks, and a 50.8 passer rating.
"I don't think it's indicative of how he feels about his team or teammates," Saleh mentioned. "I don't think he's naïve to the fact that the offense didn't play to the best of their ability."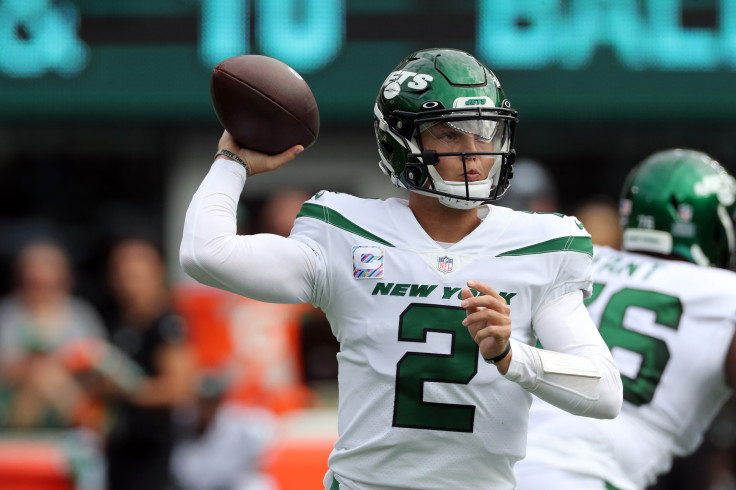 © Copyright IBTimes 2022. All rights reserved.
FOLLOW MORE IBT NEWS ON THE BELOW CHANNELS