Third Stimulus Check: $1,400 Payments To Be Approved By March, Economists Predict
KEY POINTS
The House will fast-track Biden's $1.9 trillion bill next week
The relief package includes $1,400 stimulus checks for Americans
Analysts predict Congress will approve the direct payments by March
Millions of Americans may have to wait until March to receive a third round of stimulus checks, even as Congress plans to fast-track President Joe Biden's economic relief package.
On Jan. 15, President Biden unveiled a $1.9 trillion coronavirus relief bill that includes three major targets: federal aid for COVID-19 testing and vaccinations; relief for small businesses; and payments for families in need of financial support.
"I believe we have a moral obligation. In this pandemic in America, we cannot let people go hungry, we cannot let people get evicted, we cannot watch nurses, educators and others lose their jobs, we so badly need them. We must act now, and we must act decisively," Biden said in a speech after he announced the relief bill.
Speaker Nancy Pelosi said the House committees are expected to pass the bill next week. However, the bill will likely face pushback from Republicans who rejected a Democrat-led $2 trillion bill in 2020.
Several economists — including Goldman Sachs' chief political economist Alec Phillips and Oxford Economics chief U.S. economist Gregory Daco — predict that Congress would likely approve the $1.9 trillion bill by mid-March and begin distributing the $1,400 direct payments to eligible Americans by late March. The $1,400 payments will top off the $600 payments approved by Congress in late December. Democrats and former President Donald Trump were hoping for the amount to be $2,000, yet that plan was blocked by Senate Republicans.
"The additional stimulus will be welcome given the extent of labor market damage, with still 10 million fewer jobs than before the pandemic," Daco wrote in a report.
Heights Securities analyst Hunter Hammond expects Congress to trim down Biden's $1.9 trillion relief package, and estimated that there's an 85% chance that lawmakers will approve the scaled-down package within the first three months of 2021.
Ed Mills, an analyst with investment bank Raymond James, says the stimulus package may gain steam if the Biden administration allows time for negotiations.
"There are signs of stiffening opposition to Biden's domestic agenda — particularly on his $1.9 trillion pandemic relief plan. We believe there is support for a smaller package that includes the $1,400 checks, more health care funding, support for small businesses, and some state and local aid," Mills said. "We expect the Biden administration will give time for these negotiations to play out."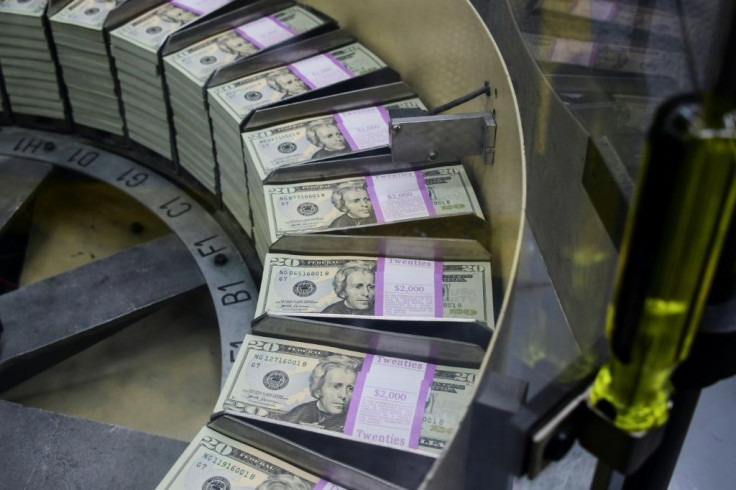 © Copyright IBTimes 2023. All rights reserved.