Third Stimulus Check: Biden Supports Current Income Thresholds For $1,400 Payments
KEY POINTS
Biden indicated support for the current income threshold for the $1,400 checks
The current income cap would give the full amount to singles earning up to $75,000 a year
The latest proposal would also give $1,400 checks per dependent
President Joe Biden on Tuesday voiced his support for the current $75,000 a year income threshold for the $1,400 stimulus checks.
Biden met with several business leaders in the Oval Office to discuss passing his $1.9 trillion economic relief package that includes provisions for a third round of stimulus payments. The gathering included JPMorgan Chase CEO Jamie Dimon, Walmart CEO Dough McMillion, Gap CEO Sonia Syngal and the U.S. Chamber of Commerce CEO Tom Donohue.
Vice President Kamala Harris, Treasury Secretary Janet Yellen, and several reporters also attended the conference.
Biden took a series of questions, including his stance about Donald Trump's impeachment trial. When reporters asked him whether he planned on keeping the current income cap on the $1,400 stimulus checks, the president responded with a simple "yes."
The comments come after the House of Representatives on Monday unveiled the new bill text of the $1.9 trillion package. The latest outline followed the income caps for the two previous rounds of stimulus payments, but the amounts now phase out faster for people above the threshold.
American individuals earning up to $75,000 a year would receive the full amount of the $1,400 checks. Heads of household getting $112,500 annually also would receive $1,400 checks. Married couples filing jointly that earn less than $150,000 would receive $2,800 payments, according to the latest proposal outline from House Democrats.
The $1,400 checks would be completely phased out for single taxpayers earning $100,000, heads of household making $150,000 and married couples earning $200,000 per year.
For the first and second round of checks, Congress only sent money to qualified dependents age 16 and under. For the first check approved in March, families received $500 per dependent. The second stimulus payments, which were approved and distributed in December, gave families an additional $600 per dependent.
The latest proposal would send the full $1,400 in stimulus check money to dependents who are children, teenagers and adults. The outline would include approximately 13.5 million dependents left out in previous checks.
The House of Representatives is expected to begin voting on the $1.9 trillion relief package in two weeks.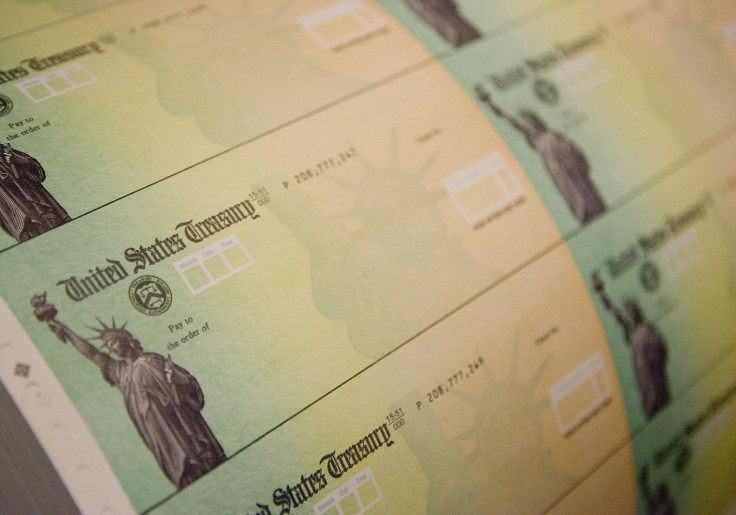 © Copyright IBTimes 2023. All rights reserved.