Thousands Of Dead Fish Pile Up Along Texas Shore
KEY POINTS
Photos and videos show the grim sight of thousands of fish piled on the beach
Authorities urged people to stop spreading misinformation about the event
The park shared a photo of the newly-cleared beach
Thousands of dead fish washed ashore along the Gulf Coast, and low oxygen levels reportedly caused the mass fish deaths.
It's not exactly a pretty sight: dead fish scattered along the beach "by the thousands" instead of idyllic seaside scenery. Local beachgoers witnessed this scene on Friday, June 9.
At the time, the cause of the deaths was unclear and Quintana Beach County Park near Freeport, Texas, advised members of the public to avoid going to the beach until the dead fish were cleared out.
"Bacterial levels will be high, not to mention the sharp fins on the fish," Quintana Beach County Park said, sharing some of the rather grim photos from the site.
Authorities worked on removing the dead fish in the days that followed, though this proved a rather challenging task with the tides and as more dead fish kept coming in with the waves, as per the park's updates.
A beachgoer also captured the startling sight on film, showing thousands of dead fish piled up on the shore.
"Thousands of dead fish from the mouth of the Brazos River down the entire shoreline for miles headed east on Bryan and Quintana Beach!!" Darrell Schoppe wrote on Facebook.
So what caused the mass fish deaths? It appears to be a combination of factors that led to "low dissolved oxygen."
For one, cooler waters tend to hold more oxygen than warmer waters, the park explained. When fish end up in warmer waters like the ones at Quintana Beach, they may end up not receiving enough oxygen to survive.
Oxygen can also enter the water through surface mixing and photosynthesis, but the past weeks also saw calm sea conditions and cloudy skies, the park explained. With this combination of conditions, it created the "perfect storm to deplete oxygen levels inshore."
In fact, testing by Texas Parks & Wildlife (TP &W) revealed that some of the water samples had "almost no dissolved oxygen," Quintana Beach County Park noted in its "final update" on the event.
Such sights are actually quite normal during the summertime because of the increase in temperatures, according to the official statement from the TP&W Kills and Spills Team.
"There was NO evidence of a chemical release of any kind, so please put those theories to rest and and do not spread misinformation," noted Quintana Beach County Park. "We are in the business of protecting the environment and creating safe spaces for the public to enjoy nature."
The park shared a photo of the newly-cleared beach. Any remaining fish that machines couldn't get to, it said, would likely be buried in the sand in the coming days.
"Thank you for your patience during this difficult time," the park noted. "We have kept you informed to the best of our ability."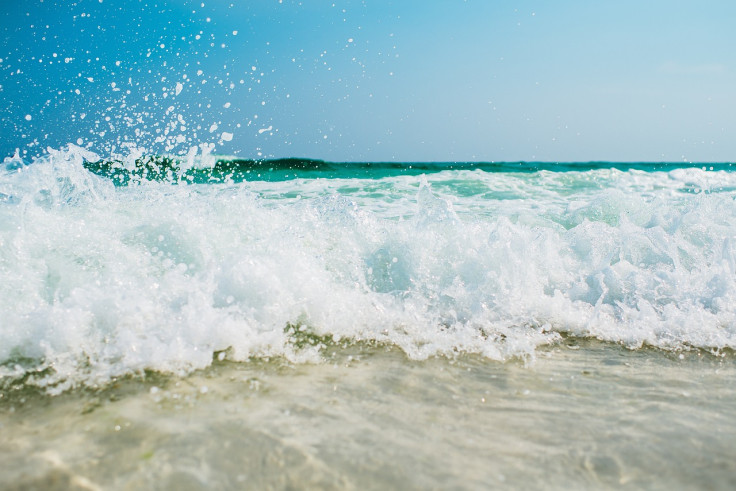 © Copyright IBTimes 2023. All rights reserved.