Threads Daily Android Usage Plummets 79% Just A Month After Launch: Data Tracker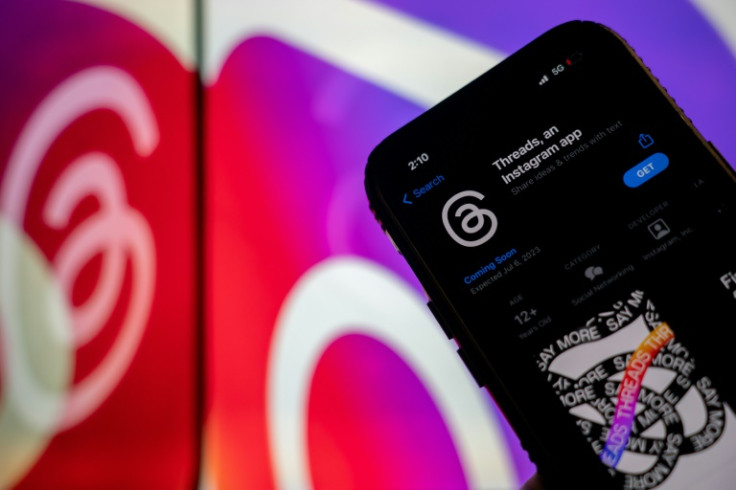 KEY POINTS
Threads' daily usage dropped by 85% in the US
Average time spent on the app dropped to around three minutes from 14 minutes
Threads logged over 100 million downloads just five days after its launch
Just a month after Meta's Threads was launched, its daily usage among Android users has already dropped nearly 80%, a new report revealed. The app was launched to much buzz and attention last month and was touted as a potential "Twitter killer."
Daily active users on Android have plummeted by around 79% as of Aug. 7. Even in the United States, daily usage of the app is down 85% from the launch, as per analytics firm Similarweb, which tracked Threads usage based on Android estimates.
"The initial rush did not last long for Threads," it noted.
Meta launched Threads on July 5. Its popularity peaked at 49.3 million daily active users worldwide on July 7, but by Aug. 7, the numbers fell to 10.3 million. In the U.S., it peaked at 2.3 million daily active users on July 7 but there were only around 576,000 daily active users by Aug. 7. In comparison, X's (formerly Twitter) usage has steadily been at around 100 million daily active users.
"In the U.S., Threads captured nearly as much active user time as X at launch but has since fallen far behind," the report said.
Time spent on the app also dropped significantly. Threads users logged an average of 14 minutes on the app when it was launched, but it sank to three minutes by Aug. 7.
"None of these statistics mean Threads will not eventually succeed, only that its 'overnight success' was too good to be true," the analytics firm said.
Meta did not immediately respond to International Business Times' request for comment regarding user data.
Threads saw more than five million downloads on Google's Play Store a day after the app was launched. It was also No. 1 on the Apple App Store's Social Networking apps category, leading WhatsApp, Telegram and Facebook. "Bye Twitter" trended on X at the time.
In just five days after its launch, Threads logged over 100 million users. Chinese video-sharing app TikTok took nine months to reach the 100 million threshold. However, Threads appeared to be losing steam about two weeks later as Twitter continued to dominate the space.
Many feel Threads may not be able to truly replace X at this point. Silicon Valley investor and analyst Jeremiah Owyang said X owner Elon Musk would have to "completely destroy" the platform before its users are driven away for good. Some other prominent names also expressed similar views.
Meanwhile, X CEO Linda Yaccarino said last week the company was "close" to breaking even and was hiring again after Musk eliminated thousands of jobs shortly after he acquired the company in October 2022.
© Copyright IBTimes 2023. All rights reserved.