'Tiger King' Joe Exotic Is Done With Carole Baskin: 'Time To Turn The Tables'
KEY POINTS
Joe Exotic recently insisted that he is not looking forward to reigniting his feud with Carole Baskin
Exotic also noted that the stardom won't change who he is and he will come out as crazy as before
The first season of the series was well-received
The fight between Joe Exotic and Carole Baskin in Netflix's docu-series "Tiger King: Murder, Mayhem, and Madness" was one of the main storylines that viewers really liked. Baskin always wanted Exotic to give-up all the tigers he had in his zoo, but he never gave up until he lost everything when he was convicted of various charges, including paying a hitman to kill Baskin.
Exotic, who is currently serving 22 years in prison, recently insisted that he is not looking forward to reigniting his feud with Baskin and just wants to get out of jail so that he could live his life like a normal person. Netflix uploaded a clip on their official Twitter handle, in which he can be seen answering a few questions on the phone from inside the jail.
"I am done with the Carole Baskin saga. It is now time to turn the tables and Joe get out of jail a free man and exonerated from all of these changes," Exotic said.
Exotic has now become a household name because of the series that has been garnering universal acclaim. He has achieved a lot of stardom even if he is behind bars. When asked if the stardom will change how he talks and behave, Exotic explained that he will be as crazy as before when he walks out of jail and stardom won't change his character dramatically.
"When I walk out of here, am I gonna be as crazy as I was before? That will never change," Exotic said.
Later in the video, the zookeeper also noted that he is "ashamed" of his past conduct and should have put animals into a cage.
The docu-series has received positive reviews from the critics as well as audiences. Season 1 has a score of 92% on review site Rotten Tomatoes. The first season consists of seven episodes. However, it was recently reported Netlfix might be coming up with a new episode pretty soon.
Jeff Lowe, one of the stars of the series, uploaded a video on Twitter and noticed that one more episode will be added to the seven-episode limited series.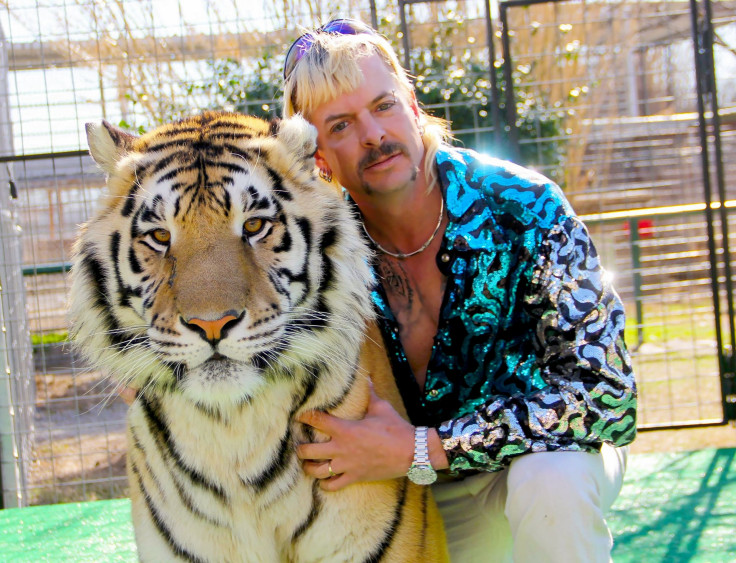 © Copyright IBTimes 2023. All rights reserved.