TikTok Star Bryce Hall Criticized After Video Fighting A Waiter Surfaces
TikTok star Bryce Hall is under fire after a video of him fighting a waiter at a restaurant has been circulating online.
TMZ reported Hall started the fight by punching a server at the Cinco Mexican restaurant in Los Angeles after he was told to stop vaping on the outdoor patio.
Although it is illegal to vape in a restaurant in LA, he reportedly refused and blew smoke in the waiter's face. However, in Hall's version of the story, he agreed to leave, but after he paid the check, the staff refused to return his credit, and that's when things turned violent.
One employee is allegedly looking to press charges after claiming to have suffered a bruised face and a potentially broken hand.
The folks on Twitter don't appear to be convinced that the TikTok star is telling the truth and instead criticized him for his behavior.
"Can we stop making trendy people famous? People like Bryce Hall do not deserve our money, time, or recognition (I understand this tweet is recognizing him) spoiled little boys do not deserve to live like kings with hearts so ugly," the individual wrote.
Another person added, "Bryce Hall comes from the same useless line of talentless, self-entitled cultural leeches like Jake Paul and the other social media parasites made rich by 13 yr olds. Doesn't surprise me at all why he's trending lol."
Meanwhile, one person warned Hall that one day he will meet his match and be sorry for his actions.
"I hope that Bryce Hall gets all of the negative attention that his little self-entitled soul desires. I can't stand punks like this. Have a little bit of money and popularity and they think they can treat people any kind of way. You will do it to the wrong one day, child," the individual wrote.
Hall's latest fight comes after he attempted to break up a fight outside of Mel's Diner in Los Angeles when Sway Boys members Josh Richards and Jaden Hossler began exchanging blows with a man outside of the eatery.
However, that incident ended way more civil seeing as nobody wanted to press charges and some of the Sway Boys ended up shaking hands with the man after the fight.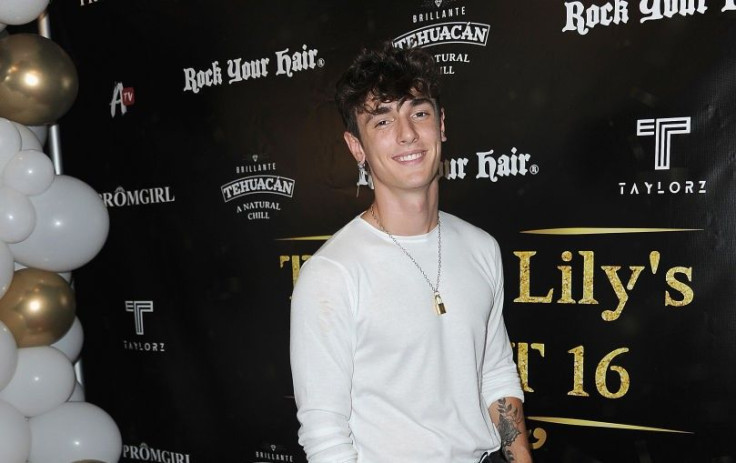 © Copyright IBTimes 2023. All rights reserved.