Tim Tebow to the New York Jets: A Disaster Waiting to Happen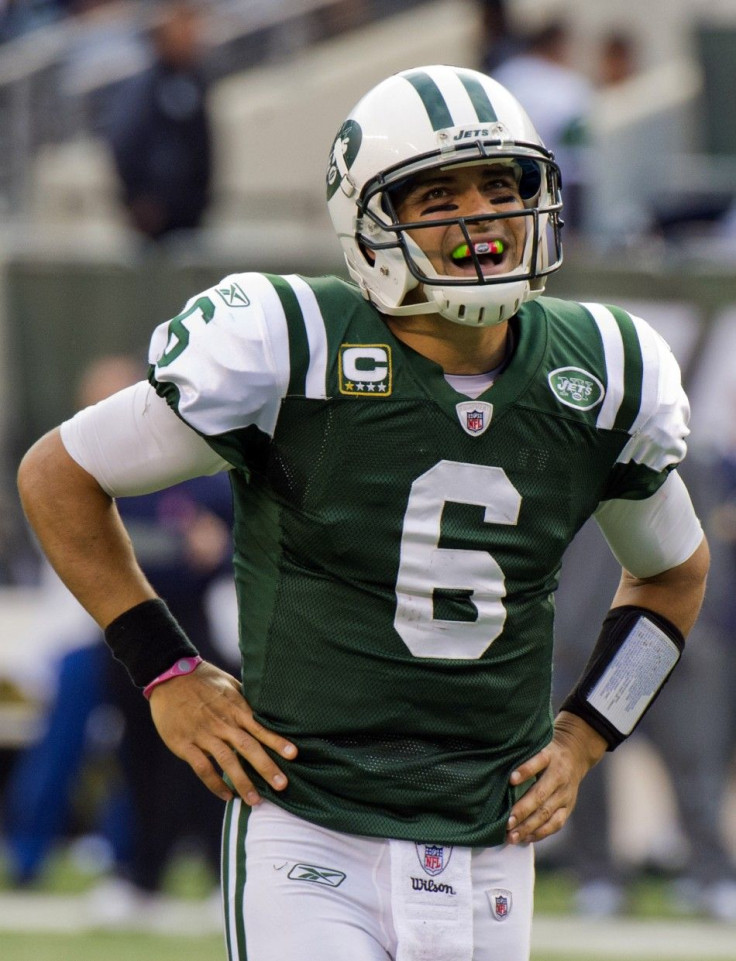 For the New York Jets, trading for Tim Tebow was a mistake.
It has nothing to do with how good or bad Tebow is. His slow delivery and inability to complete more than half of his passes aren't relevant.
His good guy demeanor, Christian values and ability to bring people together don't count.
His impressive record as a starter, his knack for the improbable comeback isn't what needs to be discussed.
His arrival drives a wedge into a fractured locker room and a fractured fan base and that will be the anchor that sinks the Jets season.
By the end of last season, fans and some members of the team were taking shots at Mark Sanchez. He was unequivocally awful down the stretch, tossing seven picks in the Jets three game losing streak to close the season.
But, statistically speaking, he had the best season of his pro career. His 78.2 quarterback raiting was his best ever; the 26 touchdown passes eclipsed his previous high of 17. His 3.474 yards, 6 rushing touchdowns, 308 completions and 56.7 percent completion percentage were all career highs.
Sanchez isn't Peyton Manning or Tom Brady, but he is a quarterback who has been to two AFC title games in his three seasons. He is 25 years old and just coming into his own as an NFL starter, this season is a make or break moment in his career. Sanchez's first three NFL seasons compare with Eli Manning's both in wins and raw statistics, and though people were calling for Manning to be replaced at the end of his third season, the Giants stuck with him and in 2008 got their first Super Bowl title in 18 years as a result.
None of that means that future glory is in store for Sanchez or the Jets, but it certainly isn't time to throw him on the trash heap. But, with Tebow in uniform that is exactly what half the fans, media and possibly players will be screaming for Rex Ryan to do.
Don't take my word for it, more than 250,000 NFL fans have already spoken on ESPN's SportNation, and they are split.
The Jets' highest profile player, Antonio Cromartie, spent most of yesterday publicly bashing Tebow and the move.
Imagine a scenario where the Jets stumble out of the gate and Sanchez isn't all-world. Imagine the Jets are 2-2 at the quarter post or even worse 1-3, how long do you think Ryan will be able to resist the calls for Tebow on the front page of every paper and from the multitude of Jets fans at MetLife Stadium.
They won't play a down for almost six months and the team are already getting killed for the move by New York media.
It seemed like things were changing for the Jets this offseason. Ryan admitted that his braggadocio about ring kissing and Super Bowl guarantees were a distraction that hurt his team. So the Jets chose to eschew that distraction for an even larger one.
Maybe Sanchez will continue to improve and silence his critics, maybe the Jets will storm out to a 4-0 record and all of this will be a distant memory. But why on earth did the Jets decide to add an element like Tebow to a stew that includes one of the most embattled starting quarterbacks in the NFL? The move has a far higher chance to blow up in their face than it does to help them win football games.
© Copyright IBTimes 2023. All rights reserved.