Titanic 100 Year Anniversary: Pictures Of Memorials From Across The Globe [PHOTOS]
On Sunday, thousands of people commemorated the 100-year anniversary of the sinking of the Titanic. In order to memorialize the fallen victims of the ship, relatives, enthusiasts and well wishers attended ceremonies across the globe.
The memorial cruise ship, the MS Balmoral, floated above the wreckage where the Titanic sank 100 years ago.
At 2:20 a.m. all was quiet, as it would have been 100 years ago when it went deathly quiet, when the screaming stopped, British Titanic historian Philip said on Sunday, reported Reuters. Littlejohn's grandfather, Alexander Littlejohn, was a 1st class steward in charge of lifeboat 13 as the ship began to sink to the bottom of the ocean.
About 700 people, mostly woman and children, were rescued by the Carpathia, another vessel that answered Titanic's distress call.
I've been brought up with the story, but now I could feel it, said David Haisman, 74, who honored the death of his grandfather on board the ship, reported Reuters. My mother used to tell me how she got into lifeboat 14 and her feet became soaked with the 3 to 4 inches of water that remained in the bottom despite bailing.
He continued to say that the last time his mother saw her father alive when he held her hands and said, I'll see you in New York.
From Nova Scotia to Belfast, people marked paid tribute to those who died on board the ship. Click through the slideshow to view photos of Titanic memorials 100 years later.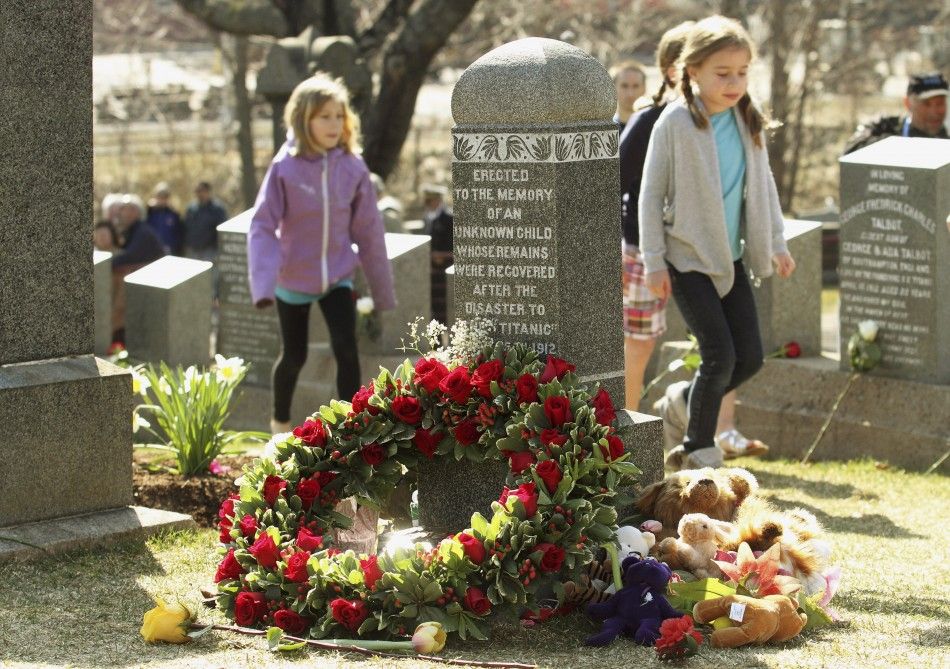 © Copyright IBTimes 2023. All rights reserved.