Today, we gather to end AIDS : Ban Ki-moon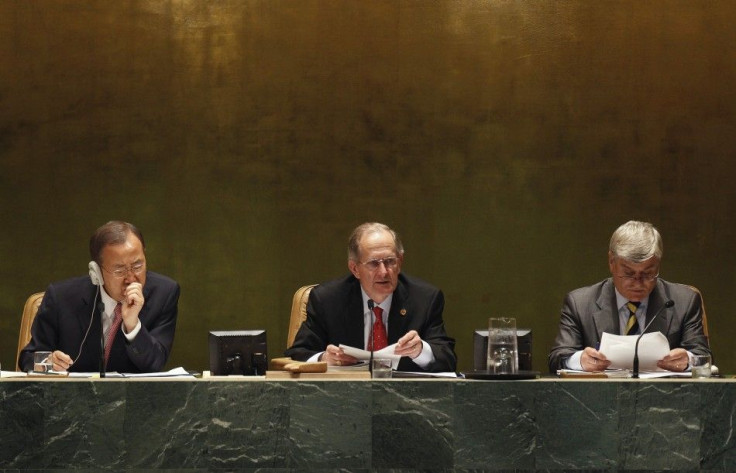 UN Secretary General Ban Ki-moon has called for global action to end the Aids (Acquired Immune Deficiency Syndrome) disease by 2020, at a UN summit on Aids in New York.
That is our goal - zero new infections, zero stigma and zero Aids-related deaths, Ban said.
The three-day meeting that marks the 30th anniversary since the discovery of HIV - the virus that leads to Aids -- is being attended by 30 presidents and heads of government.
Meanwhile, African leaders called for greater resources to battle the pandemic across the world.
According to the UN, half of some 34 million people who have Aids, do not know that they have the disease.
At the opening of the United Nations General Assembly meeting on Wednesday, Ban said Today, we gather to end Aids.
If we are to relegate Aids to the history books we must be bold. That means facing sensitive issues, including men who have sex with men, drug users and the sex trade, the UN chief said.
Ban stressed that after the world leaders pledged to control the disease in 2001, the new infections have dropped by 20 percent .
He also urged the global community to come together in global solidarity as never before to achieve universal access to Aids treatment by 2015 and also efforts to lower costs.
In the meeting, some of the African leaders noted the desperate need for more funds to fight the disease.
To say that adequate funding is critical to the success of our HIV and Aids response is an understatement, said Nigerian President Goodluck Jonathan, whose country has the highest number of HIV-positive people after South Africa.
Gabon's President Ali Bongo Ondimba said that resources available for Africa remain insufficient given the size of the HIV/Aids impact on the continent.
More than 9 million people still do not get retroviral treatment to keep HIV/Aids at bay, and an estimated 1.8 million people die each year from Aids, the report stated.
© Copyright IBTimes 2023. All rights reserved.