Toddler Tumbles Down From Fifth-Floor Window And Falls Into Pedestrian's Arms [Video]
A pedestrian saved a little girl from being the victim of a painful tragedy by catching her after she fell from a window on the fifth floor of a building in China.
The toddler sustained injuries but is currently in stable condition.
The heart-stopping moment was captured on video as the two-year-old girl plummeted down four stories before landing on a terrace on the first floor, according to South China Morning Post.
The incident occurred on July 19 in Tongxiang, Zhejiang province.
The child is seen dangling from a window of the housing complex and sliding over the edge toward the ground. Before she could hit the concrete pavement, however, the girl was caught by a pedestrian identified as 31-year-old Shen Dong.
Shen, an employee at a bank nearby, had parked his car across the street and was accompanied by a female colleague when he spotted the child.
The two rushed to help after hearing a loud bang, caused by the child landing on the steel roofing on the first-floor terrace. Shen and the woman ran toward the building and tried to call law enforcement for help.
It was only when the toddler landed on the first-floor terrace and started moving that Shen realized it was a toddler that fell from the window. He eventually threw his phone away and reached up for the child, who fell right into his open arms.
The child had sustained injuries to her legs and lungs. The good samaritan believes the steel roofing on the first-floor terrace reportedly saved her from further harm.
Shen said he is glad he made it in time and instinctively raised his arms to catch the girl.
"To be honest, I cannot remember the details. I cannot remember if my arms hurt or anything. It was just instinct to reach out to her," Shen reportedly told a local newspaper.
"It was lucky I made it in time. Otherwise, I would feel absolutely horrible," he added.
The video, which was shared by a senior Chinese government official, went viral on social media, according to Khaleej Times. Netizens praised Shen for his heroic actions.
"Saved a life and a home," one social media user wrote while another added, "Legend! Give this guy a promotion and a medal."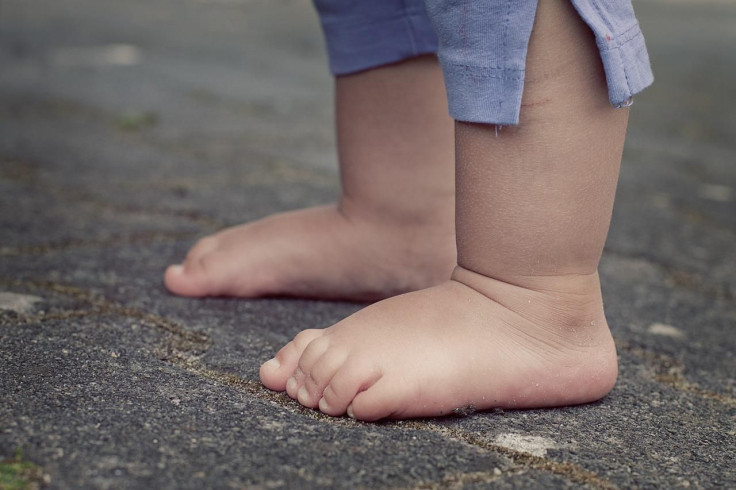 FOLLOW MORE IBT NEWS ON THE BELOW CHANNELS