Tom Sandoval, Raquel Leviss May Have Hooked Up In 2019, Years Before Scandoval: Podcaster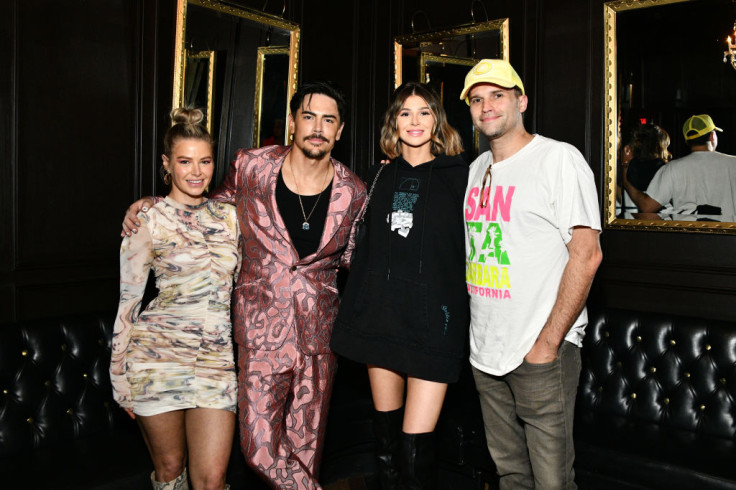 KEY POINTS
"Pot Psychology's" Tracie Morrissey believes Tom Sandoval and Raquel Leviss first got physical with each other in 2019
Morrissey claimed footage in "Vanderpump Rules" Season 8, episode 9 serves as evidence
The podcaster claimed Sandoval can be seen taking a video of a wasted Leviss "leaning on him"
Raquel Leviss and Tom Sandoval may have gotten physical with each other years before "Scandoval," a podcaster has claimed.
Tracie Morrissey of "Pot Psychology" joined the latest episode of Page Six's "Reali-Tea" podcast, where she claimed to have found a clue in "Vanderpump Rules" Season 8 that indicates the co-stars first hooked up in the summer of 2019 — years before Ariana Madix broke up with Sandoval in March after learning of his affair with Leviss. International Business Times could not independently verify the claims.
In episode 9 of that season, Leviss was folding napkins with two former SUR employees, Dayna Kathan and Danica Dow, when she told them she had gone out with the girls the night before and got so drunk that she came home, left her purse on the counter and went to bed, according to Page Six.
Leviss said at the time that her then-boyfriend, James Kennedy, was angry because he couldn't get in touch with her. She claimed she woke up to "rage texts" from him calling her names like "s--t" and "w---e."
The episode then showed footage from Leviss's night out that Morrissey believes indicates the former beauty pageant queen was with Sandoval.
"They showed this really fast montage of Raquel being wasted, like, dancing and out with people," she told hosts Evan Real and Danny Murphy. "And it's just such a quick flash, but if you pause it, you'll see that it's actually Tom Sandoval [taking the] selfie video. You see half of his face, and it's 100% him. It's very obvious it's him. And she's leaning on him and stuff."
A few episodes later documented Madix's birthday party. In one scene, Kennedy confronted Leviss about the rage text incident and seemingly revealed that his then-girlfriend didn't leave her phone in her purse on the counter but rather turned it off.
Morrissey found Leviss' explanation to her co-workers "a little too rehearsed" and "very deliberate," suggesting that she spent the night with Sandoval and that the TomTom co-owner may have coached her on how to spin the story.
The podcaster also noted that Leviss started using her lightning bolt necklace, which is rumored to be a symbol of their secret love, two weeks later.
Morrissey went on to point to a scene in the 2021 "VPR" Season 9 reunion, in which Leviss called off her engagement to Kennedy.
Morrissey claimed that when the camera panned to Sandoval, who had spent thousands of dollars helping Kennedy propose to Leviss, he initially looked "scared" but soon started laughing.
She speculated that the musician "couldn't contain" how "happy" he was that Leviss was single.
In the recent Season 10 reunion, which was filmed after Sandoval and Leviss' dalliance made headlines, he insisted that he and Leviss only had a one-night stand and then didn't have sex again for a while. Both claimed that the first time they hooked up was in August 2022.
Morrissey suggested that the pair may have been telling the truth about hooking up once and then not getting physical again until a long time later, but she believes the length of time in between hookups was not weeks but rather years.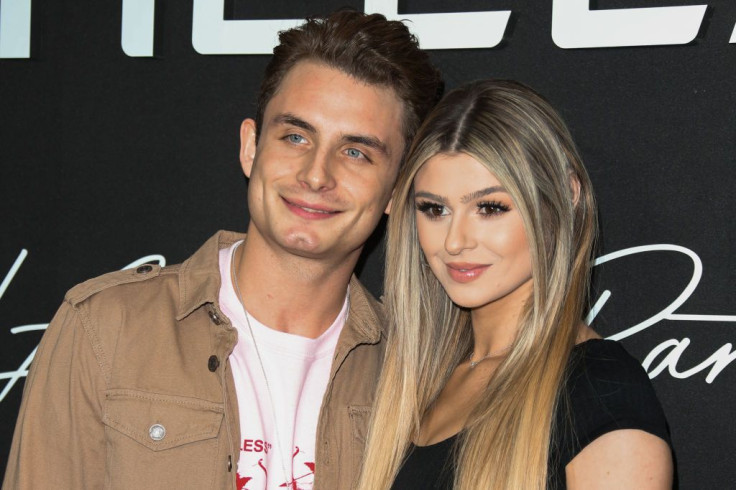 © Copyright IBTimes 2023. All rights reserved.