Tracy Morgan Hospitalized: Diabetes & His Other Health Issues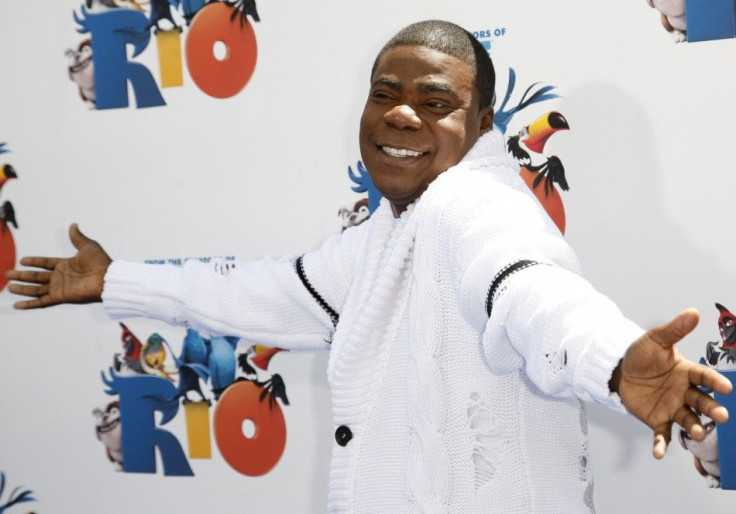 Tracy Morgan, who was rushed to the hospital after collapsing at the Sundance Film Festival Sunday, has had a long history of health issues related to his struggle with diabetes.
The 30 Rock comedian's publicist didn't reveal if Morgan's fall was related to diabetes, which he was diagnosed with in 1996, but insisted the accident was not related to drugs.
From a combination of exhaustion and altitude, Tracy is seeking medical attention, Morgan's rep, Lewis Kay, said in a statement published by TMZ. He is with his fiancée and grateful to the Park City Medical Center for their care.
Kay added that previous reports that Tracy, 43, lost consciousness because he was intoxicated are 100% false. Park City Medical Center Amy Roberts said no drugs or alcohol was found in Tracy's system.
Morgan himself also tweeted about the high altitude on Monday. Superman ran into a little kryptonite, he wrote. The high altitude in Utah shook up this kid from Brooklyn.
Other health complications have landed the bubbly comedian in the hospital before. A kidney transplant at the end of 2010 caused the actor to miss a few episodes of 30 Rock, but he was back on the show after a few weeks. According to Entertainment Weekly, Morgan went through the successful surgery on Dec. 10 and the show's writers gave him plenty of time to recover.
A month later, Morgan revealed on the red carpet of the Screen Actor's Guild Awards that his mystery kidney donor was ex-girlfriend Tanisha Hall. Morgan is now engaged to 25-year-old model Megan Wollover.
Morgan said he experienced a wake-up call when his diabetes made him very sick during the taping of the first season of the NBC comedy. In a 2009 Time magazine article, Morgan said he almost had his foot amputated.
I feel fortunate to have the disease but not have it affect me, he said. My first season on '30 Rock,' I wasn't taking the disease seriously. Then one day I got really sick. The doctor was like, 'Hey, listen, we may have to take your foot.' That was it for me. Now I take my insulin every day. My blood sugar doesn't get over 120.
Fried food guru Paula Deen is another public figure who has gone public with her struggle with diabetes. Last week the celebrity chef pledged a portion of her earning from an endorsement deal with a diabetes drugmaker to the nonprofit American Diabetes Association.
Deen, 64, has been criticized for promoting unhealthy living through her recipes, which usually call for copious amounts of butter and sugar, but the Queen of Southern cuisine maintains she always tells people to eat in moderation.
© Copyright IBTimes 2023. All rights reserved.
FOLLOW MORE IBT NEWS ON THE BELOW CHANNELS