Trader Joe's Under Attack After Employee Firing Goes Viral
A Trader Joe's employee took to social media to share how a letter he wrote to the company's CEO asking for enhanced safety measures amid the ongoing COVID-19 Pandemic led to him losing his job—and now, the organic grocery chain is finding itself in the hot seat.
The employee, Ben Bonnema, took to Twitter Friday to share a letter he had sent to CEO Dan Bane asking for enhanced procedures in stores like the New York City location he worked in, Store 545, after researching scientific recommendations for ways to improve the experience for both staff and customers. However, the move was quickly followed up with his being fired for what he was told was not "sharing company values."
In particular, the call in his letter to Bane where he asked for the mask policy to be strictly enforced and to give people a "3 strikes" policy when it came to violations was what led to Bonnema being let go from his job. Naturally, after he shared the news, many took to Twitter to support him and blast the organic grocer, stating that if they didn't value employees and customers, then their business could be taken elsewhere.
Some also shared they had stopped shopping a while ago, at the start of the pandemic, when the company initially failed to give employees proper PPE materials. Locations were notably forced to close early into the pandemic as workers began to get sick with the deadly virus. A Twitter account of Trader Joe's workers advocating for a Union to represent them revealed in April that a worker at the store Bonnema was employed by had also died of the virus.
Trader Joe's has not commented on the backlash from Bonnema's firing, but they aren't the only grocery chain that has made headlines lately and faced threats of a boycott over decisions made by CEOs and other executives.
Publix came under fire in January after it was revealed the company's heiress had donated $300,000 to help former President Donald Trump put on his Stop the Steal Rally on Jan. 6, which preceded an Insurrection attempt at the Capitol. Home Depot also faced backlash when the company's co-founder expressed support for Trump in November, while a photo of a display seemingly encouraging shoppers to vote for him led to a backlash against crafts retailer Hobby Lobby two months earlier.
Another company that faced backlash was Sherwin-Williams Paints after an employee revealed they were fired for posting TikTok videos of the paint mixing process.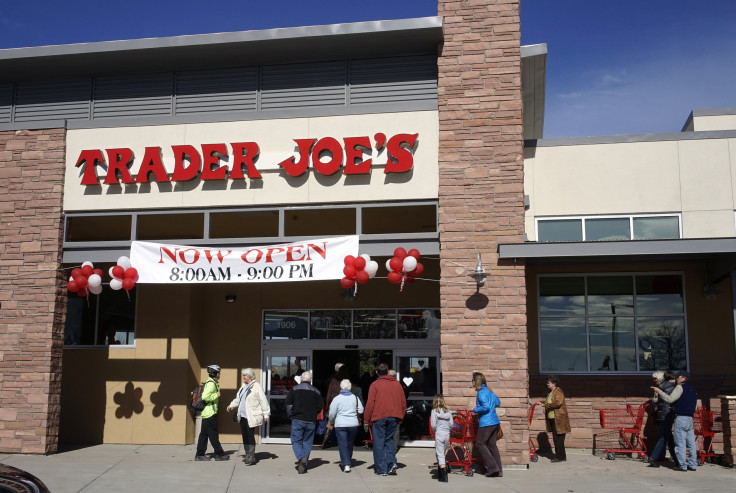 © Copyright IBTimes 2023. All rights reserved.