Transfer Rumors: Kane Still Wants Manchester United; Defensive Midfielder For Sale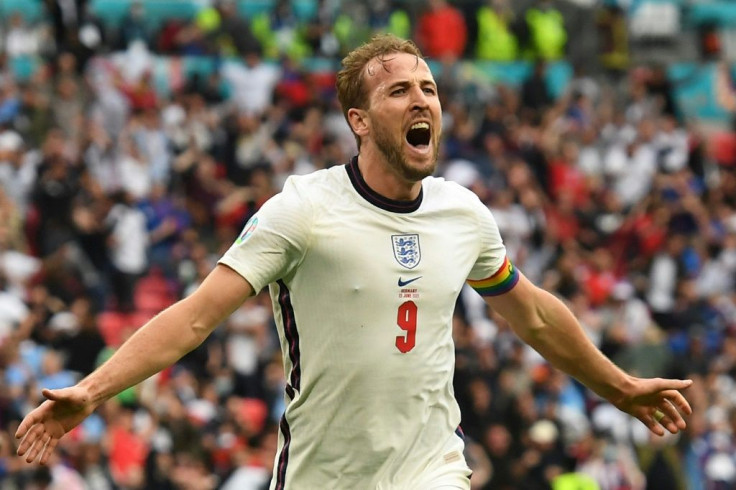 KEY POINTS
Harry Kane continues to hope that Manchester United will make a move for him
The Tottenham Hotspur star has been a long-time target of Manchester United
Manchester United midfielder Fred is gaining interest from Fulham on a permanent transfer
The 2023 transfer window has swung wide open.
While clubs throughout Europe and the rest of the soccer landscape is getting their own maneuvers in to acquire their favored targets, Harry Kane still has his eyes on a move to English Premier League powerhouse Manchester United.
Sources report that a "price closer to £80 million ($102.11 million) could tempt (Manchester) United back to the negotiating table, with manager Erik ten Hag preferring to sign a striker with a proven track record in the Premier League."
The Tottenham Hotspur star has been a long-time target of Manchester United thanks to his goal-scoring skills filling a position of need in the attacking group.
Marcus Rashford is undoubtedly their best player up front, but having someone to support him or vice versa will only increase Manchester United's chances at winning games with Jadon Sancho, Antony and Bruno Fernandes, to some degree, helping them out.
However, Tottenham owner Daniel Levy has been adamant that he has no plans of strengthening a Premier League rival and weakening the Lilywhites in the process, by selling them Kane hence the astronomical figure awaiting those hoping to get Kane in a transfer.
The same source later added that while Spanish La Liga's Real Madrid, French Ligue 1 team Paris Saint-Germain and German Bundesliga's Bayern Munich are among clubs looking into Kane, there is a certain reluctance to "overpay" for Kane because his contract will expire next season anyways.
For Manchester United fans, a development closer to home is brewing as sources have also revealed that defensive midfielder Fred is closing in on a move to Fulham with the Red Devils reportedly asking £20 million ($25.52 million).
While the link between both sides is very much alive, it is believed that Manchester United's asking price is "certainly more than Fulham are prepared to pay" with there supposedly being "hope that a compromise can be reached given he (Fred) is for sale."
Additional information regarding Fulham's growing interest in Fred can be seen below.
"Fulham have registered their interest in the 30-year-old but, so far, have not held any detailed discussions over the financial structure of a deal. It is believed that Fred, who will not be offered a new deal at United, would be willing to join Fulham and work under head coach Marco Silva," the source wrote.
Keeping or letting go of Fred has long been a point of discussion for many Manchester United fans since his on-field performances can be hot this week and then suddenly go cold the following week.
While he can be a bit of a toss-up performer at times, the fanbase has grown to appreciate his all-out effort on the field which has helped them claim their first piece of silverware in years with a 2-0 win over Newcastle United for the 2023 English Football League (EFL) Cup.
With Fred being put up on the chopping block, it appears the club will be looking to go all in on acquiring Mason Mount from a Chelsea squad, who is prominently on their radar this summer.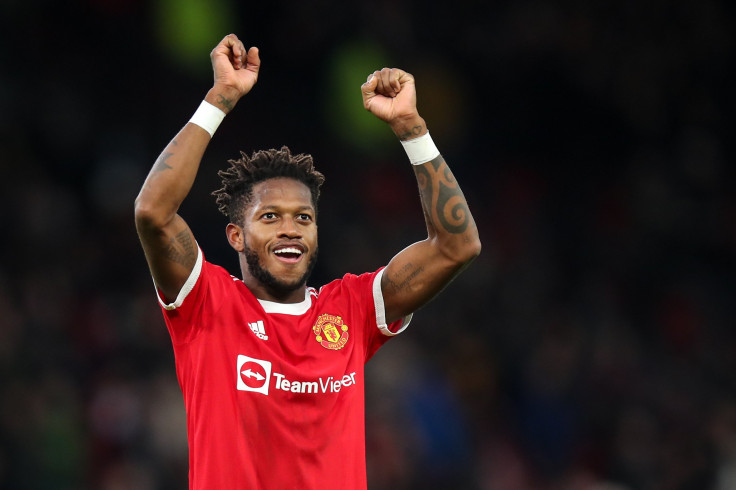 © Copyright IBTimes 2023. All rights reserved.