TREASURE 'Reboot' Album Tracklist Revealed: 10 New Songs To Drop On July 28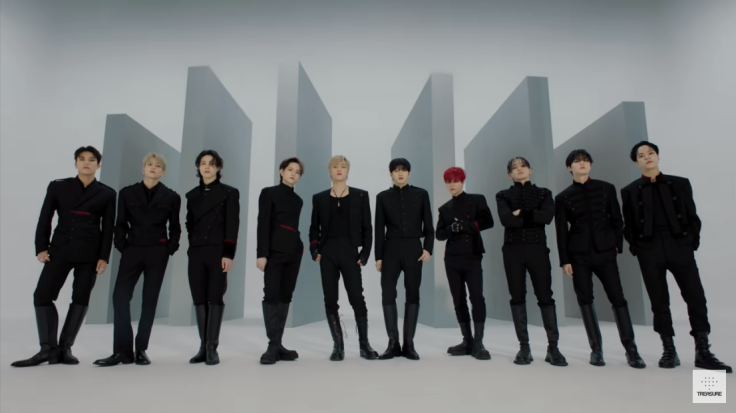 KEY POINTS
TREASURE's "Reboot" album will consist of 10 tracks
TREASURE released a visual film after revealing the tracklist of its second full-length album
"Reboot" will officially drop on July 28
The tracklist for TREASURE's "Reboot" album is out!
YG Entertainment released Sunday the 10 songs included in TREASURE's upcoming second full-length album.
"Reboot," which will be officially released on July 28 at 6 p.m. KST, includes the title track "Bona Bona" and nine other songs, including "I Want Your Love," "Run," "Move" by T5, "G.O.A.T" by the rap unit, "Stupid," "The Way To" by the vocal unit, "Wonderland, "B.O.M.B." and "Lovesick."
The tracklist posters for "Reboot" have since gained over 1.3 million views, 43,000 retweets, 19,500 quotes and 87,000 likes on Twitter.
After the tracklist was released, TREASURE released the load version of its visual film Monday.
The intriguing short visual film featured the 10 members of the group walking and posing in all-black outfits with hints of red.
TREASURE previously announced the release date of the group's second full album with an announcement film on July 4.
The video, which featured the members posing while dressed in black-and-white suits, was uploaded on TREASURE's YouTube channel as well as shared via YG Entertainment and the group's social media accounts.
Going with the theme of reboots, a new TREASURE logo was revealed at the end of the 26-second video.
According to Twitter user @meowulf_, the film showed "10 significant stars/[d]iamonds" combining to form one big diamond, the new TREASURE logo. The 10 stars represent the 10 members of the South Korean boy group.
In related news, TREASURE partnered with Columbia Records, a prominent American record label, to target the North American music market with "Reboot."
According to a report by Star News, Columbia Records will support all-round promotions, including the distribution of TREASURE's albums, which are specialized in the local area.
Prior to YG Entertainment's announcement, Columbia Records reportedly had been looking for a new K-pop artist that matches the local trend to introduce to the U.S. market.
The company signed TREASURE after determining the group's infinite potential, according to the report.
With TREASURE's partnership with Columbia Records, the band formalized its entry into the North American music market with the hopes that this will set off its rise as a global K-pop group.
Meanwhile, fans of TREASURE – more popularly known as Teumes – can pre-order their idol group's upcoming album on YG Select, Shop TREASURE U.S., KTown4U, YGEX Official Shop, and Weverse Shop Global and Japan.
"Reboot" can also be pre-added on Apple Music and pre-saved on Spotify and other music streaming sites.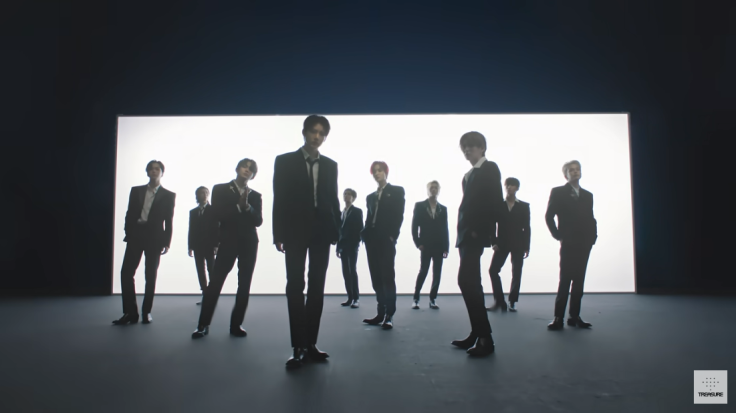 © Copyright IBTimes 2023. All rights reserved.