TREASURE's New Logo As A 10-Member Group Revealed; New Album Cover Released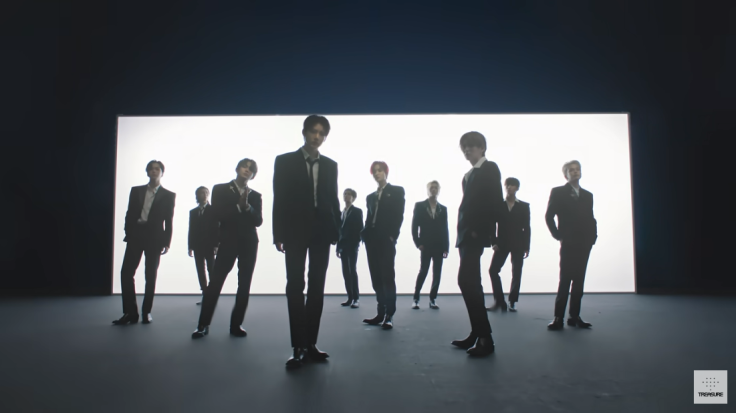 KEY POINTS
TREASURE's new logo as a 10-member group was formed by 10 "stars"
The group announced the release of its second full album with a new video
TREASURE's second full album, "Reboot," will be released on July 28
TREASURE has unveiled its logo as a 10-member group in a new video announcing its comeback.
At midnight KST Tuesday, TREASURE surprised fans with an announcement film about the release of the group's second full album, "Reboot," on July 28.
The film, which featured the members posing while dressed in black-and-white suits, was uploaded on TREASURE's YouTube channel as well as shared via YG Entertainment and the group's social media accounts.
Going with the theme of reboots, a new TREASURE logo was revealed at the end of the 26-second video.
According to Twitter user @meowulf_, the film showed "10 significant stars/[d]iamonds" combining to form one big diamond, the new TREASURE logo. The 10 stars represent the 10 members of the South Korean boy group.
TREASURE originally debuted as 12 members on Aug. 7, 2020, with Choi Hyun-suk, Jihoon, Yoshi, Junkyu, Yoon Jae-hyuk, Asahi, Doyoung, Haruto, Park Jeong-woo, So Jung-hwan, Mashiho and Bang Ye-dam.
However, members Mashiho and Ye-dam left the group in November 2022. Mashiho left TREASURE so he could have enough time to recover from his health condition, while Ye-dam left the group to pursue a career as a producer.
Shortly after the announcement film was released, the album cover and details for "Reboot" were announced.
The album cover of "Reboot" showed a power button in the colors gray, black and red in an apparent nod to the title of TREASURE's upcoming album.
Pre-orders for "Reboot" started Tuesday. Fans of TREASURE – known as "Treasure Maker" or Teume – can pre-order their idol group's upcoming album on YG Select, Shop TREASURE U.S., KTown4U, YGEX Official Shop, and Weverse Shop Global and Japan.
Meanwhile, Teumes can start pre-adding "Reboot" on Apple Music and pre-saving it on Spotify and other music streaming sites.
On June 11, YG Entertainment's founder and executive producer, Yang Hyun-suk, appeared in a video announcement regarding the upcoming plans for TREASURE.
In the video uploaded on TREASURE's official YouTube channel and shared on YG Family's social media accounts, Yang initially announced that the group will drop its second full album in August and debut a new five-member sub-unit in July.
"The upcoming full album by TREASURE will be comprised of new songs only, like a reboot," he said. "I feel like TREASURE will be reborn."
To signal the group's new era, TREASURE signed with Columbia Records for its U.S. promotions.
With this partnership, the K-pop group will target the North American music market with "Reboot."
According to a report by Star News, Columbia Records will support all-round promotions, including the distribution of TREASURE's albums, which are specialized in the local area.
The company signed TREASURE after determining the group's infinite potential, according to the report.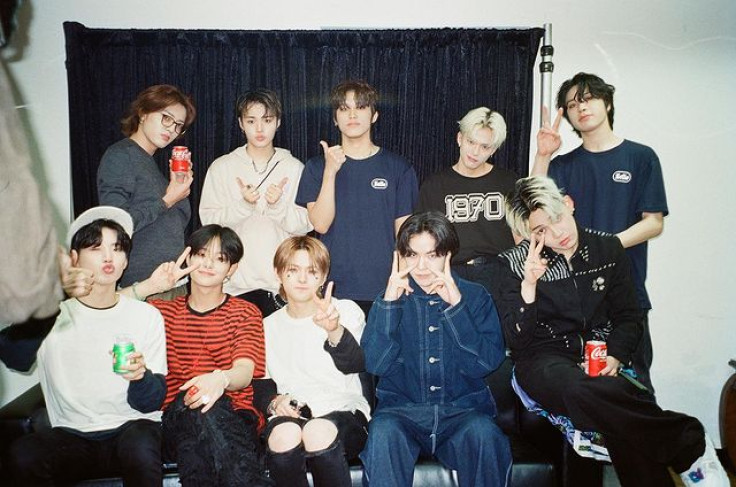 © Copyright IBTimes 2023. All rights reserved.