Trimble, TomTom, Garmin - New Targets In Smartphone Mapping Frenzy?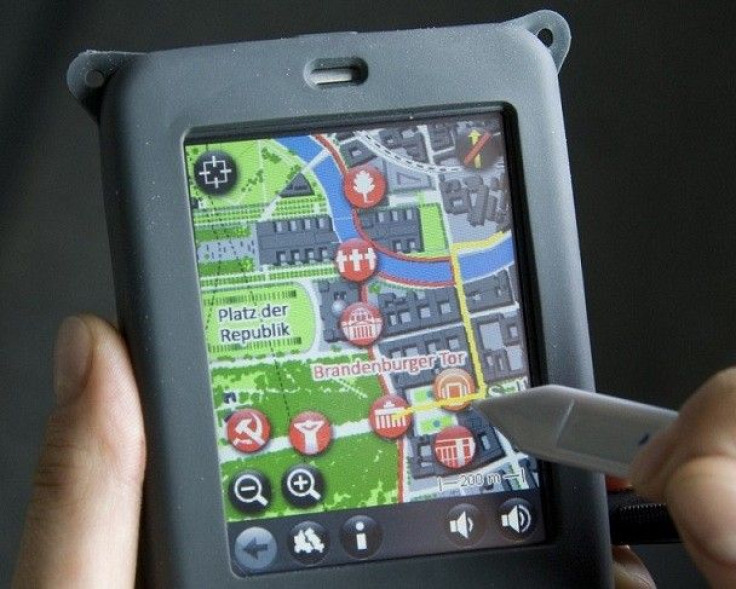 Dutch navigation software specialist TomTom (Pink: TMOAF) got a major boost this week as Apple (Nasdaq: AAPL), the world's most valuable technology company, said it would collaborate with it on new software for the iPhone 4S family.
U.S. shares of TomTom soared 13 percent on the news before giving back some ground, closing Thursday at $4.60, up 14 cents or 3 percent. about 2 percent above last week's close.
Shares of the handful of remaining independent navigation software companies mainly benefited, too, such as Garmin (Nasdaq: GRMN), Trimble Navigation (Nasdaq: TRMB) and TeleNav (Nasdaq: TNAV). Widely used MapQuest of Denver is private.
Back in 2007, there was a huge battle for Dutch mapper Tele Atlas, which ultimately went to TomTom, not long after Finland's Nokia agreed to acquire Navteq of Chicago for $8.1 billion.
At the time, Google (Nasdaq: GOOG), the No. 1 search engine, and Microsoft were also expected to enter the fray but stayed out. Last month, Google finally closed its $12.5 billion acquisition of Motorola Mobility.
Google, of Mountain View, Calif., is now squarely in the navigation and GPS business, having raised many eyebrows in the U.S. and Europe with the methods by which it dispatched cars with cameras and filming equipment to photograph streets and alleys worldwide.
Other services with maps include Yahoo (Nasdaq: YHOO), the No. 3 search engine, as well as AOL (NYSE: AOL), the No. 7 website.
Now that sales of smartphones are skyrocketing -- analysts at IDC said first quarter shipments rose 42.5 percent to 144.9 million units over last year -- the use of navigational aids is growing.
At Apple's Worldwide Developers Conference this week, Senior Vice President Philip Schiller said the Siri voice-recognition software will work closely with TomTom to improve mapping.
The idea is that if a pedestrian wants to find the nearest McDonald's, he'll just be able to ask the iPhone. The same will hold for Google's Android-based phones, although they don't yet come with voice-recognition software. GPS programs are to be installed everywhere,
Microsoft, in its Windows 8 release, has suggested its phones will, at least those from Nokia and others. Voice-activation was demonstrated by Microsoft executives at the International Consumer Electronics Show in January.
Now that Nokia's market value has plummeted to only $10.5 billion, it's possible the company itself might be attractive to Microsoft. Or possibly the Navteq remnant.
Not to be left out, the Detroit automakers all incorporate sophisticated directional services systems such as the OnStar service from General Motors (NYSE: GM) and Ford's (NYSE: F) navigation system, which is essentially repackaged Navteq.
At a still-higher level, defense contractors like Boeing (NYSE: B) and Lockheed Martin (NYSE: LMT) have the most sophisticated navigational products deployed in military and reconnaissance platforms. While it's unlikely they'll be commercialized for the private sector, the consumer versions are already quite powerful, providing today's consumer with a smartphone more intelligence and mapping than the astronauts who landed on the moon in 1969.
© Copyright IBTimes 2023. All rights reserved.