'True Detective' Season 2 Cast Rumors: Colin Farrell Latest Star Speculated In Lead Role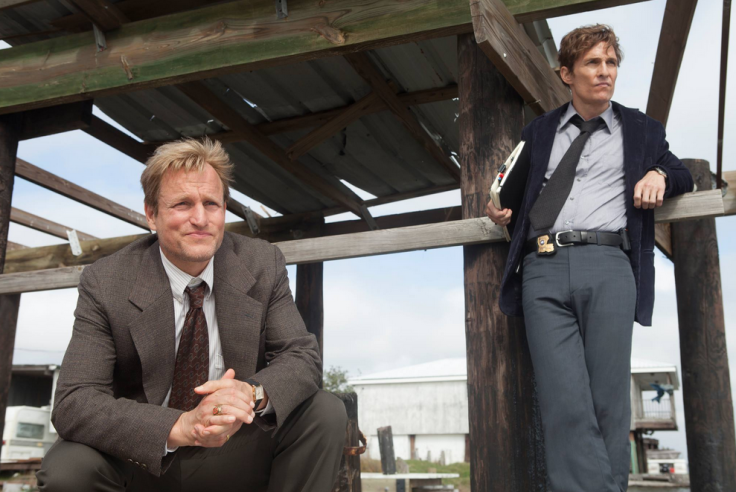 Trying to figure out "True Detective" Season 2 spoilers is more difficult than hunting down the Yellow King himself. After months of speculation over the sophomore season of the hit HBO anthology, fans have thus far theorized that half of Hollywood would be partaking in the upcoming series. From Brad Pitt to Jessica Chastain, viewers left no red carpet unturned as they tried to figure out who would be starring in the newest season.
And just when we had become cold with doubt and uncertainty another rumor has taken root causing us to once again become vulnerable with hope. According to Deadline, Colin Farrell is the latest name to be correlated with Season 2 of "True Detective."
The actor is reportedly "deep in negotiations" to portray one of the three leading roles in Season 2. Do you believe it? Although HBO has stayed quiet in regard to the new season, Farrell's acting past has led us to believe that a "True Detective" role would be quite perfect for him.
Farrell has appeared in several action films including "American Outlaws," "Tigerland," "Phone Booth" and "Total Recall" making him one of the most plausible actors to make a "True Detective" debut. Couldn't you picture this Dublin native fighting against corruption in America?
Recently, HBO Programming Chief Michael Lombardo announced during the Television Critics Associate press tour that "some announcements" regarding the casting of the upcoming season would be taking place within the next few days. Could this give the Farrell-speculation some legitimacy?
"The people we will cast will be well-known names, but [casting stars] wasn't our ambition," he told Entertainment Weekly. "Great writing attracts great actors… Maybe people initially came for [Matthew McConaughey and Woody Harrelson], but I think they stayed because the show was so compelling."
Lombardo continued to tease fans saying that the current "two scripts we have are…more exciting than the first season."
What do you think of Farrell possibly starring in the upcoming anthology? Would he be a good fit for the HBO series? Sound off with your opinion on the possible "True Detective" casting in the comments section below.
© Copyright IBTimes 2023. All rights reserved.