'True Detective' Season 2 Spoilers: Jessica Chastain Offered Lead Role; Will Actress Star Alongside Brad Pitt In Upcoming Anthology?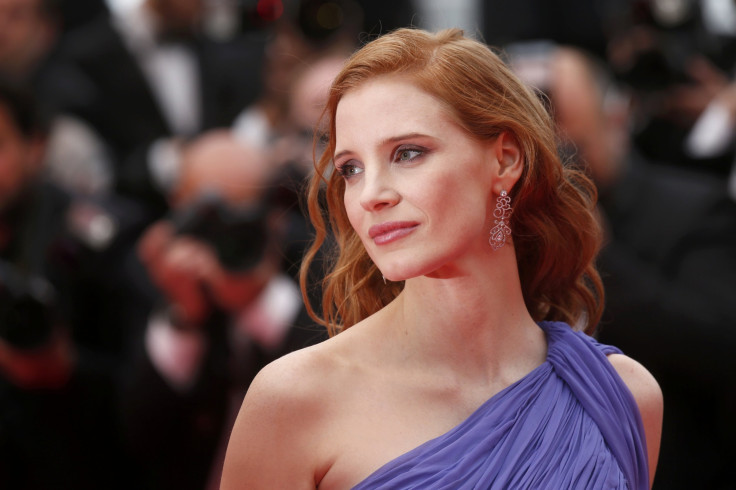 It's been nearly three months since "True Detective" aired its nail-biting Season 1 finale. And we have to admit that we've been kind of lost on Sunday nights without Nic Pizzolatto's thrilling anthology. But luckily for fans, the sophomore season of "True Detective" will be back before we know it – and with an outstanding cast.
When the first season of the HBO series ended, Pizzolatto hinted that fans should expect two female protagonists in Season 2.
"@friggenawesome One of the detriments of only having two POV characters, both men (a structural necessity). Next season…," the showrunner tweeted about the sophomore season to a fan. He later deleted the tweet, which started the whirlwind of speculation: What female actresses would Pizzolatto cast?
Originally, fans thought that Michelle Monaghan, who played Maggie in Season 1, could be one of the leads. She's strong, talented and has already proved herself worthy of taking on a main role. It makes sense for Pizzolatto to recast such a skilled actress. But who could possibly take on the challenge of acting alongside Monaghan?
Apparently, Jessica Chastain.
Nerdist recently announced that the "Zero Dark Thirty" actress has been offered a leading role in Season 2 but has yet to accept.
When we heard the news, we were ecstatic. Chastain is an acclaimed actress and a star we think could ably follow the acts of Matthew McConaughey and Woody Harrelson. Not to mention, the red-haired beauty already has amazing chemistry with Brad Pitt, whose name has also been thrown around the casting room as a potential addition in the sophomore season.
"Brad's name has come up many times; it's just a matter of what his other commitments are," an insider told Hollywood Life. He and Chastain proved their magnetism while playing a couple in the 2011 drama "The Tree of Life." It would make sense for Pizzolatto to want to cast actors who already have a professional relationship.
Speaking of bonds, if you're not convinced that Pitt is truly considering joining the second season of the HBO anthology, then what was he doing hanging out with former "True Detective" actor, McConaughey, in the state where the TV series is based?
We know, we know… It seems a bit farfetched, but the video of Pitt tossing McConaughey a beer in New Orleans definitely raised our eyebrows. Maybe the former "True Detective" actor is not-so-secretly giving Pitt tips for his unconfirmed role.
What do you think? Are you convinced that Pitt will be taking on a role for Season 2 of "True Detective"? Take the poll below or sound off in the comments section below with your predictions.
© Copyright IBTimes 2023. All rights reserved.