Trump 2024 Campaign Could Face Constitutional Challenges
While former President Donald Trump won't commit to seeking a White House return in 2024, constitutional hurdles could keep that from happening in any case.
In a telephone interview with Newsmax Wednesday to discuss the death of conservative talk radio host Rush Limbaugh, Trump repeatedly dodged questions about a potential 2024 run.
"It's too early to say, but I see a lot of great polls out there," Trump said.
A poll released Tuesday by Morning Consult/Politico found the former President has regained support from within the Republican Party for a presidential run in 2024.
In a hypothetical GOP primary matchup, 54 percent of Republicans favored Trump when polled in November. In the wake of the failed Jan. 6 insurrection at the Capitol, GOP support for Trump dwindled to 42 percent. But following his acquittal by the Senate on Saturday, Trump's support was back up to 54 percent.
Former Vice President Mike Pence was the only other potential 2024 GOP candidate polling in double figures at 12 percent.
If Trump does try to run in 2024, a constitutional provision adopted after the Civil War could stop him.
The 14th Amendment disqualifies from future office former elected officials and military officers who "shall have engaged in insurrection or rebellion" against the U.S. The language in Section 3 of the 1868 amendment meant to keep former Confederate leaders out of office unless they could be explicitly approved for service by Congress.
Section 3 was routinely enforced for many years at the state and federal levels. Congress lifted the prohibition in 1872 against most who had been barred from office.
Section 3 hasn't been used since then.
"Nobody talks about it really," said Laura F. Edwards, a professor of legal history and a 14th Amendment scholar at Princeton. "You haven't had to talk about it since the Civil War."
Two Democratic members of Congress are working on ways to use the provision to bar Trump from running in 2024. Tennessee Democrat Steven Cohen hopes to unveil legislation in the coming weeks that would allow enforcement of Section 3 against anyone with ties to the Capitol attacks. Florida Democrat Debbie Wasserman Schultz is working on a similar measure.
Should challenges arise, the maneuver's legal standing would end up in the judicial branch – and ultimately the Supreme Court. Chief Justice John Roberts has tried to keep the high court clear of partisan politics when he can, but whether a challenge to Trump is constitutional is a question hard to avoid.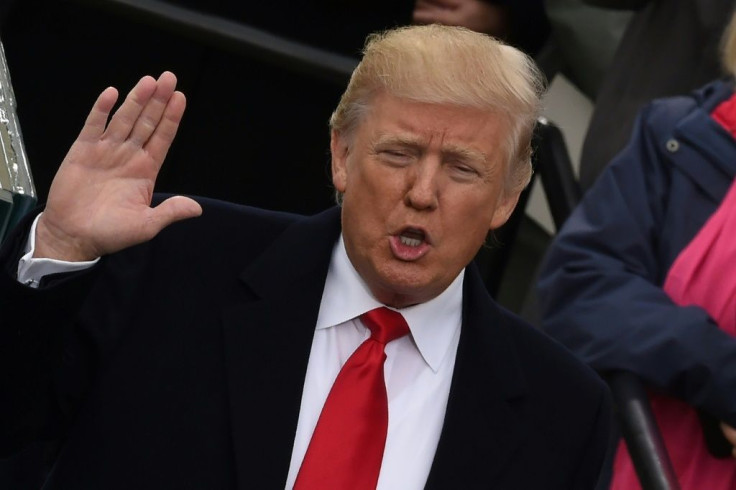 © Copyright IBTimes 2023. All rights reserved.