Trump Keeps Everyone Guessing About A 2024 Run, Points To 'Great' Poll Numbers
KEY POINTS
The former president claimed to have tremendous support despite getting impeached
Trump is looking into the option of building a site to get back into social media
Surveys say the majority think Trump should not be allowed to hold elected office again
Donald Trump on Wednesday refused to commit clearly to future political plans, dodging questions on whether he would again run for president in 2024, despite the acquittal in his second impeachment trial clearing the way for him to do so.
In his first interview since the impeachment, Trump repeatedly evaded the question, commenting it's "too early to say" anything about his political future, The Hill reported.
Trump was on the phone with Greg Kelly of Newsmax as part of a media blitz to commemorate right-wing radio host Rush Limbaugh, who died Wednesday.
"It's too early to say, but I see a lot of great polls out there," Trump said, hinting that Trumpism is here to stay.
"I won't say yet," Trump said about running for president again, adding, "but I have tremendous support, and I'm looking at poll numbers that are through the roof. ... I'm the only guy who gets impeached and my numbers go up."
Trump also used the opportunity to hit out at President Joe Biden, who said the coronavirus vaccination program he inherited from the former president was in "much worse shape" than he had expected. "He's either not telling the truth, or he's mentally gone," Trump said.
Trump, who was kicked off Twitter in the wake of the Capitol siege, said he was "looking at a lot of different" ways to return to social media. "We are negotiating with other people and there is also the option of building your own site," he said. "We were really being harassed on Twitter, everything I was saying was being flagged, it was disgraceful."
Trump, however, did not mention which polls are in his favor.
A new Quinnipiac University Poll says the majority of Americans (55-43%) say Trump should not be allowed to hold elected office in the future. More than half of Americans (54- 43%) also hold the view that Trump is responsible for inciting violence against the government of the United States. However, 87% of Republicans think Trump should be allowed. Many respondents of the survey, however, were quizzed before the Senate voted on impeachment.
Trump "may be down, but he is certainly not out of favor with the GOP," Quinnipiac University Polling Analyst Tim Malloy said. "Twice impeached, vilified by Democrats in the trial, and virtually silenced by social media ... despite it all, Donald Trump keeps a solid foothold in the Republican Party."
Another survey, conducted immediately after the second Senate impeachment trial, said nearly three in five Americans believe Trump should have been convicted.
While a vast majority of Democrats (88%) and most independents (64%) believe Trump should have been convicted, just 14% of Republicans agree, implying that he still holds sway in the GOP.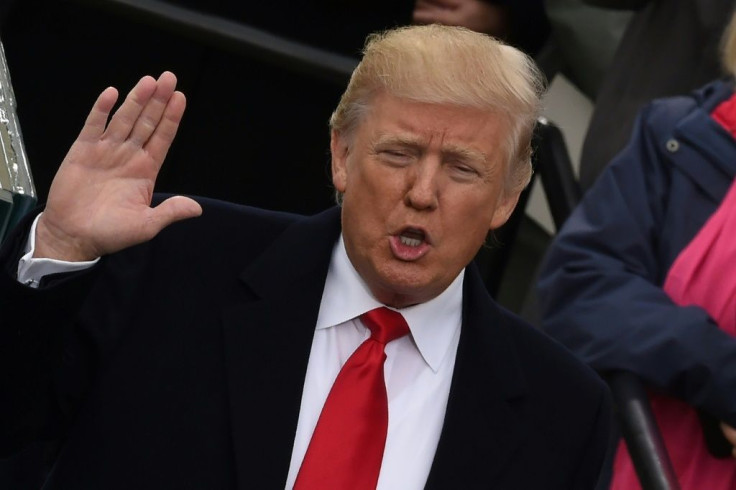 © Copyright IBTimes 2023. All rights reserved.