Trump Ally Claims Democrats Will Use Omicron Variant To Cheat In 2022 Elections
KEY POINTS
Jackson worked as the White House physician under three administrations
A report released March said Jackson disparaged and bullied his subordinates
Jackson once touted Trump's 'good genetics' and 'excellent' cardiac health
A staunch ally of former President Donald Trump over the weekend offered a conspiracy theory claiming Democrats will use the new COVID-19 variant to cheat in the midterm elections in 2022.
In a tweet, Rep. Ronny Jackson, R-TX, branded the Omicron variant a "Midterm Election Variant" and claimed Democrats will use it to push absentee voting during the midterm elections.
"Here comes the MEV - the Midterm Election Variant! They NEED a reason to push unsolicited nationwide mail-in ballots," the GOP lawmaker wrote. "Democrats will do anything to CHEAT during an election - but we're not going to let them!"
Jackson worked as the White House physician during the George W. Bush, Barack Obama and Trump administrations. He rose to prominence in 2018 when he touted that Trump had "good genetics" and "excellent" cardiac health. He was later nominated by the former head of state to replace David Shulkin as the secretary of the Veterans Affairs department.
However, a report released on March 2021 by the Department of Defense Office of Inspector General found that Jackson had disparaged and bullied his subordinates during his tenure as the White House physician. The report also said he drank alcohol while on duty. The Republican lawmaker has since denied the findings.
Rep. Jackson's election conspiracy theory was echoed by Fox News personality Pete Hegseth, who claimed new COVID-19 variants are being discovered only during election season to aid Democrats
"Count on a variant about every October, every two years," he said.
Little is currently known about the Omicron variant, which was discovered in Botswana on Nov. 11. The cases found in South Africa so far have not been severe and have mostly been recorded among the younger population. Patients who have been infected with the Omicron variant have only experienced mild symptoms, such as a sore body and extreme fatigue.
However, experts have warned that research into the new variant is still in its early stages. It is still unclear how the variant would react to currently available vaccines or how it affects people with underlying medical conditions.
Many countries have since shut their borders to South Africa, including the U.S. There is no known case of the Omicron variant in the country, as of Monday 8 p.m. ET. President Joe Biden has also pledged there will be no new lockdowns or shutdowns in the country.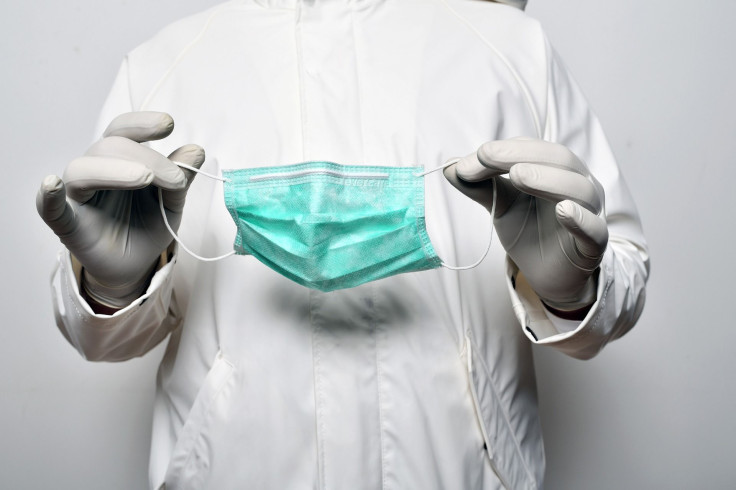 © Copyright IBTimes 2023. All rights reserved.
FOLLOW MORE IBT NEWS ON THE BELOW CHANNELS