Trump Comments On His Possible 2024 VP Pick: 'A Very Good Guy'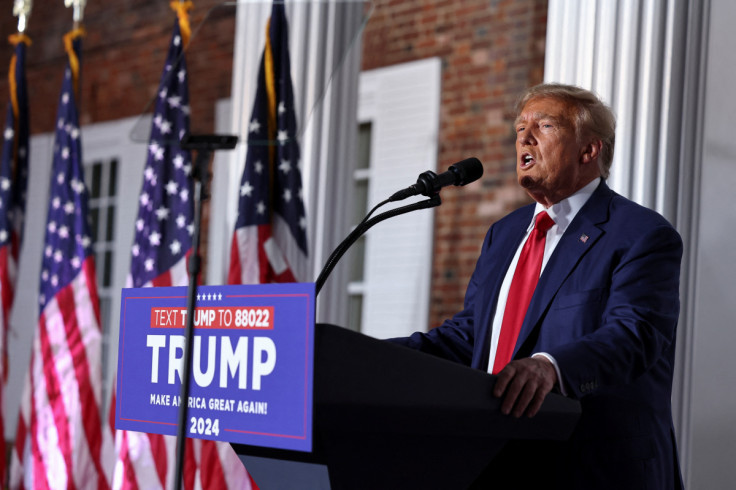 KEY POINTS
Trump called South Carolina Sen. Tim Scott a "very good guy"
Scott said he's not looking to be anyone's No. 2
Trump was generally welcoming of Scott when the latter announced his candidacy
Former President Donald Trump may have hinted at a potential running mate should he secure the Republican Party's 2024 presidential nomination.
During an appearance on Fox News' "Sunday Morning Futures," Trump told host Maria Bartiromo that he believes a number of his opponents for the nomination were "talented," including South Carolina Sen. Tim Scott.
"Is there anyone on that stage you see as a potential running mate, as your VP?" asked Bartiromo.
"Possibly. I mean, I think you have some good people on the stage. Actually, I think you have some very talented people. I've been impressed by some of them. Some of them I'm very friendly with," Trump answered.
"Actually, a number of them called me up not to ask for permission, but sort of to ask for permission, to say they'd like to do it. A number of the people up there – I'm not going to embarrass them by saying who – but no, I think you have good people. I think you have good potential Cabinet members to actually do that," he added.
The Republican frontrunner also suggested that he is eyeing one particular primary opponent to be his potential pick for vice president.
"Do you see yourself perhaps with the senator, Tim Scott?" Bartiromo asked.
"I think he's a very good guy. And we did opportunity zones together. It's never been talked about. It's one of the most successful economic development things ever done in this country. And Tim is very good. I mean, I could see Tim doing something with the administration, but he's in right now campaigning... But Tim is a talented guy, and you have other very talented people," Trump said.
However, when asked about Trump's comments, Scott's campaign pointed Fox News to the candidate's previous statement that he did not enter the race to be someone's running mate and that he would fight until the end.
"I did not enter this race to come in second place. Second place is the first loser," Scott told Fox News' Neil Cavuto last week.
Unlike other rivals he has attacked and mocked, Trump was relatively welcoming of Scott's presidential campaign and even penned an encouraging Truth Social post when the South Carolina senator announced his candidacy in May.
"Good luck to Senator Tim Scott in entering the Republican presidential primary race. It is rapidly loading up with lots of people, and Tim is a big step up from Ron DeSanctimonious, who is totally unelectable," Trump wrote, referring to another opponent, Florida Gov. Ron DeSantis.
"I got opportunity zones done with Tim, a big deal that has been highly successful. Good luck, Tim!" the real estate mogul added.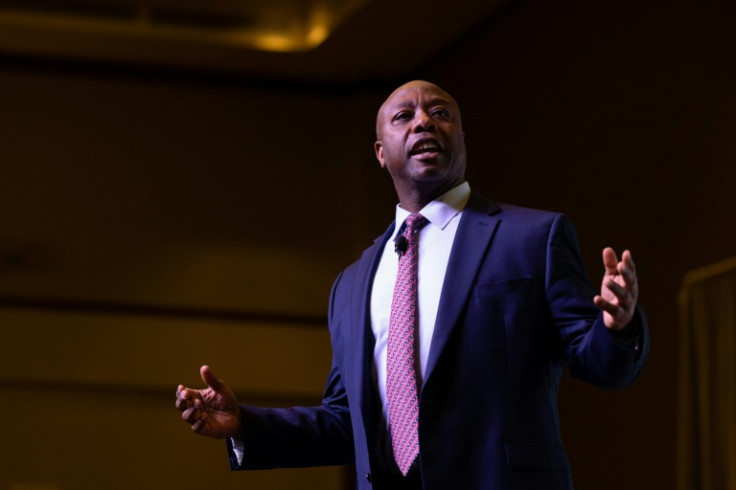 © Copyright IBTimes 2023. All rights reserved.