Trump Conflicts Of Interest: Senator Elizabeth Warren Announces Transition Investigation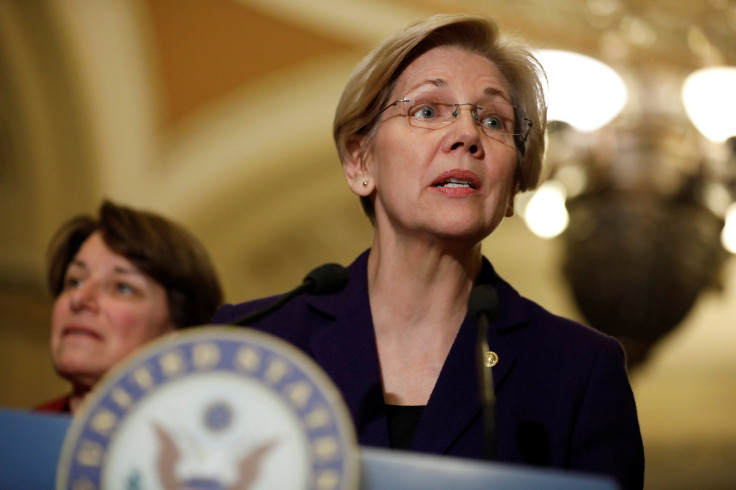 With inquiries from the Federal Bureau of Investigation, Senate Intelligence Committee and its counterpart in the House into ties to Russian interests still underway, the Trump administration faced the start of a new investigation Tuesday.
Congress' oversight arm, the Government Accountability Office, initiated a probe of "conflicts of interest and other problems" related to the president's transition, and "whether or not the transition team had followed appropriate national security protocols for communicating with foreign governments," according to a press release from the office of Sen. Elizabeth Warren, D-Mass.
Read: Rep. Devin Nunes Steps Aside From Russia Probe
The investigation echoed those of the intelligence community with its stated objective to look into "what services and information were offered and utilized by the transition team, the vice president and the president-elect regarding communications with foreign governments," the letter stated. The GAO would also compare President Donald Trump's transition to those of previous administrations, examine information related to conflicts of interest provided to the Office of Government Ethics and scrutinize the transition's private funding and expenditures—as well as taxpayer money stemming from the General Services Administration, a federal agency support entity.
Warren requested such an investigation by the GAO in late November, along with Rep. Elijah Cummings, D-Md., Their main concerns included "national security concerns" related to reports of Trump's personal phone calls with foreign leaders, Trump's involvement in his company, which has properties around the globe, and the $9.5 million allocated for the GSA prior to the election to help smooth the transition for the next president, according to a press release from Warren's office.
Read: Trump Adviser Carter Page Met With Russian Spy And Passed Documents, Report Says
Trump raised concerns prior to taking office when he promised to put his conglomerate, Trump Organization, into a blind trust, only to hand it to his two elder sons. The Securities and Exchange Commission defines such an arrangement as requiring the grantor of the trust to have "no knowledge of the specific management actions taken by the trustee."
The Trump administration has also come under scrutiny for holding private, undisclosed discussions with Russian officials. His pick for Attorney General, former Alabama Senator Jeff Sessions, for example, did not disclose during his confirmation hearing about his talks with the Russian ambassador during the U.S. intelligence community's investigation of an alleged Russian cyber campaign to destabilize the political system.
In mid-February, National Security Advisor Michael Flynn stepped down in the wake of reports that he had discussed sanctions against Russia with the same ambassador during Trump's transition period.
© Copyright IBTimes 2023. All rights reserved.