Trump Did 'Enormous' Harm To US; Second Term Will Create 'Permanent Damage' To Country: Bolton
KEY POINTS
John Bolton urged Republican presidential hopefuls to focus on preventing Trump's renomination
He called Trump's post congratulating Kim Jong Un "embarrassing"
Trump is allegedly threatening not to participate in Republican debates
Former national security adviser John Bolton on Sunday said that reelecting former President Donald Trump would have enormous consequences on the country's national security.
In a new interview with CNN's Jim Acosta, Bolton weighed in on the Republican National Committee's reported plan to have the Republican presidential hopefuls and party members sign a pledge to support whoever will win the party's presidential nomination.
"I wouldn't sign that pledge," Bolton said. "I'm not gonna support Donald Trump. This is not a matter of party loyalty. I think he did enormous damage to the country and certainly to the Republican Party in the four years he served."
Four more years of Trump in office, he added, "could do significant, permanent damage to the country and to the Republican Party."
Bolton was also asked about his reaction to Trump recently congratulating North Korean leader Kim Jong Un via Truth Social after the Asian country was elected to the executive board of the World Health Organization last week.
Bolton said that Trump's remark is "no joking matter" and that the North Korean "dictator" is not someone any U.S. high-ranking official should "pal around with."
"Kim Jong Un is a cruel dictator. His people are among the most impoverished in the world. He's building nuclear weapons and ballistic missiles intended to be able to hit the United States and intimidate his regional neighbors," Bolton said.
"This just shows Trump has no real understanding of the depth of the threat that Kim Jong Un poses, and that's why four more years of Trump in control of foreign policy would be extraordinarily dangerous for the United States," Trump's former national security adviser added.
Bolton also slammed Trump via Twitter Sunday, writing: "No American president past, present or future should ever utter the words, 'Congratulations to Kim Jong Un!' It's embarrassing for the United States and proves without question that Trump is unfit to lead. North Korea starves and tortures its people."
During his interview Sunday, Bolton urged other presidential candidates to stop picking at each other and to instead focus on making sure that Trump does not become the Republican Party's official nominee in the 2024 presidential elections.
"They've got to convince Republican primary voters [that] the job here is to prevent Trump from being renominated," he said.
Almost all polls recently conducted suggest that Trump is the presumptive Republican nominee as he outperforms his challengers by double digits.
Meanwhile, unnamed sources told NBC News last month that Trump is considering skipping the first Republican debates this summer.
The former president previously posted on his Truth Social that he didn't want to be subjected "to being libeled and abused" by what he called "Trump and MAGA-hating anchors" and "hostile networks."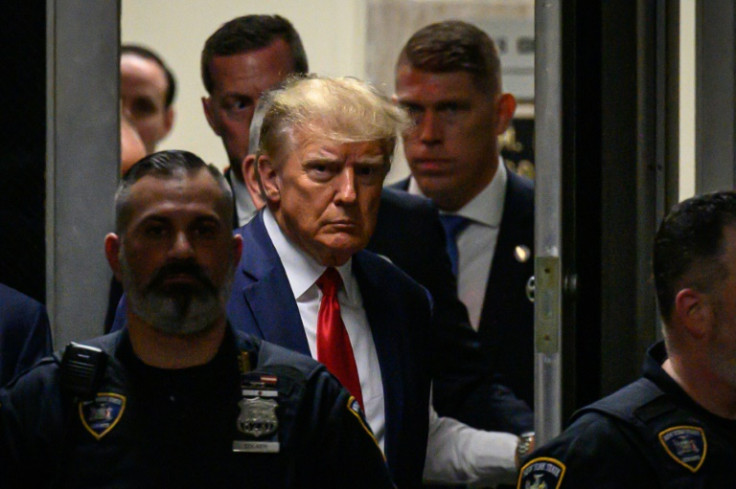 © Copyright IBTimes 2023. All rights reserved.