Trump Faked His Net Worth To 'Secure Economic Benefits', 'Significant Evidence' Show
KEY POINTS
The Trump Organization presented misleading valuations to get lower taxes and more favorable terms on loans and insurance, says the New York Attorney General
One example cited was the valuation of Trump's residence which was overstated by $200 million
The development is part of James' years-long investigation of the Trump Organization
The Trump Organization, a company owned by former President Donald Trump, may have been using misleading valuations to get economic benefits, according to the New York attorney general's office.
An investigation launched by New York Attorney General Letitia James' office found "significant evidence" suggesting that the Trump Organization used potentially misleading asset valuations "and other representations" to raise Trump's net worth and liquidity and secure economic benefits that the company may otherwise not have received. The attorney general also added that the Trump Organization may have been practicing the scheme for more than a decade.
"The evidence collected to date suggests that financial statements, tax submissions, loan guarantees, and other documents contain material misstatements and omissions," the filings made by James late Monday said, as first reported by CNBC.
"These misrepresentations appear to have been aimed at portraying Mr. Trump's net worth and liquidity as higher than the true facts warranted, to secure economic benefits to which Mr. Trump might not otherwise have been entitled," the filings stated.
As an example of such practices, the attorney general's office said financial statements between 2010 and 2012 valued the unsold units in the Trump Park Avenue building at $292 million. However, an outside appraisal concluded that the units' total market value was only worth $55 million.
Another "glaring example" cited by the attorney general's office were financial statements for the Trump Organization from 2010 to 2012. The statements "collectively valued" rent-stabilized units owned by the company at $49.59 million. However, an outside appraiser only assigned $750,000 total value to the units.
James' office also cited a conversation with the Trump Organization's former chief financial officer Allen Weisselberg where he admitted that the valuation of Trump's personal residence was "overstated by 'give or take' $200 million."
The latest development is part of James' years-long investigation of the Trump Organization. The investigation started after Trump's former personal lawyer Michael Cohen told Congress in a sworn statement that the company had given different valuations for the same properties in order to get several economic benefits, such as lower taxes and more favorable terms on loans and insurance.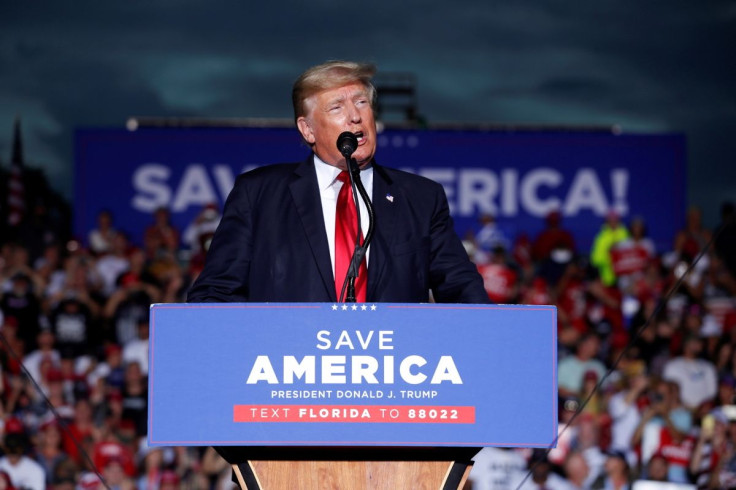 © Copyright IBTimes 2023. All rights reserved.