Trump Impeachment Will 'Move Forward' In Congress If Pence Doesn't Invoke 25th Amendment
KEY POINTS
House Democrats plan to go through the impeachment process if Pence does not invoke the 25th Amendment
Pelosi accused Trump of inciting Wednesday's siege at the U.S. Capitol
Rep. Ilhan Omar on Thursday introduced the Articles of Impeachment
House Speaker Nancy Pelosi on Thursday threatened to go through the impeachment process if Vice President Mike Pence refuses to invoke the 25th Amendment on President Donald Trump.
The California Democrat demanded Pence to invoke the 25th Amendment after MAGA supporters stormed the U.S. Capitol on Wednesday, an insurrection that left four people dead and dozens arrested.
"The president of the United States incited an armed insurrection against America. In calling for this seditious act, the president has committed an unspeakable assault on our nation and our people," Pelosi said during her weekly press conference. "I join the Senate Democratic leader in calling on the vice president to remove this president by immediately invoking the 25th Amendment."
Pelosi warned that Trump's impeachment would "move forward" if Pence failed to invoke the 25th Amendment.
"If the Vice President and Cabinet do not act, the Congress may be prepared to move forward with impeachment. That is the overwhelming sentiment of my caucus -- and the American people by the way," the California Democrat said.
On Thursday, Rep. Ilhan Omar of Minnesota took to Twitter to announce that she and other Democrats — including Reps. David Cicilline of Rhode Island, Ted Lieu of California and Alexandria Ocasio-Cortez of New York — had officially drawn up Articles of Impeachment against Trump.
"I invite you to join me in introducing a resolution to impeach Donald John Trump, President of the United States, for high crimes and misdemeanors," the article of impeachment read. "Every single hour that Donald Trump remains in office, our country, our democracy, and our national security remain in danger."
House Democrats have been discussing how to proceed with the impeachment. Top Democrats may seek to offer the articles of impeachment through a privileged resolution, which would allow the chamber to vote to remove Trump from office within 48 hours.
"We don't need a lengthy debate," Senate Minority Leader Chuck Schumer said Wednesday.
Once the articles of impeachment are offered to the floor, the House could automatically put it up for a vote within two days and likely impeach Trump. The article would then move to the Senate for a trial.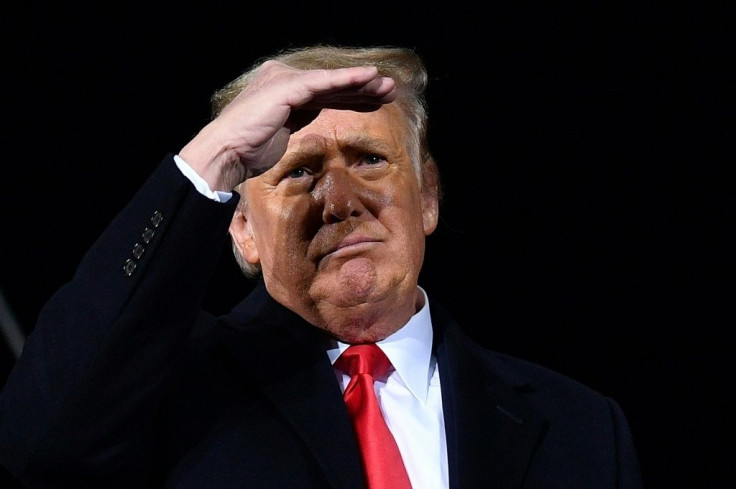 © Copyright IBTimes 2023. All rights reserved.
FOLLOW MORE IBT NEWS ON THE BELOW CHANNELS