Trump Kept 'Russiagate' Docs In Mar-A-Lago Fearing Biden Would 'Shred' Them: Report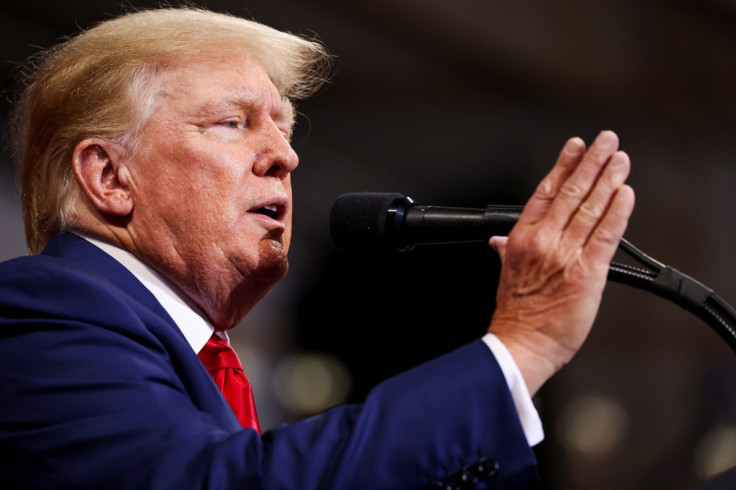 KEY POINTS
Trump was concerned the 'Deep State' would 'shred' the Russiagate documents: Report
It is unclear whether the Russiagate documents were recovered by the FBI during the raid
Trump also reportedly kept documents related to a foreign government's nuclear-defense readiness
Former President Donald Trump, who left the White House carrying a trove of confidential materials, allegedly told his advisers that he needed to keep "Russiagate" documents to keep Joe Biden from "shredding" them.
The Russia-related documents that Trump kept were related to the 2016 federal investigation into Russian interference in the presidential election and alleged collusion with the former president's campaign advisers. Trump kept the documents believing that they were proof that he was wronged in the investigation, Rolling Stone reported Wednesday.
"Trump told several people working in and outside the White House that he was concerned Joe Biden's incoming administration — or the "Deep State" — would supposedly "shred," bury, or destroy "the evidence" that Trump was somehow wronged," the outlet reported, citing two people with knowledge of the matter.
Former Director of National Intelligence John Ratcliffe previously hinted that the "Russiagate documents" could be among the materials sought by the FBI when it raided Trump's Mar-a-Lago resort in Florida.
"It wouldn't surprise me if there were records related to [Russia] there," Ratcliffe had said in an interview with CBS.
It is unclear if any of the documents recovered by the FBI in August were related to Russia or the federal investigation into Russian interference in the 2016 election.
Since the raid, neither Trump nor the FBI released information about the search and the recovered classified documents as well as top-secret papers. However, several sources with knowledge of the matter have come forward.
On Tuesday, The Washington Post reported that some of the seized documents contained information about a foreign government's nuclear-defense readiness. The sources, however, refused to identify the foreign government in question.
Some of the other documents found during the raid were about closely guarded top-secret U.S. operations. The sources told the newspaper that the materials were so confidential that only the president, some cabinet members, and a near cabinet-level official were authorized to dispense the information, adding that many senior national security members of the Biden administration were not even aware that the papers existed.
In addition to the nuclear-related documents, the FBI also found a file labeled "info re: President of France" that Trump sent to his aides. The file allegedly contained details about French President Emmanuel Macron's sex life.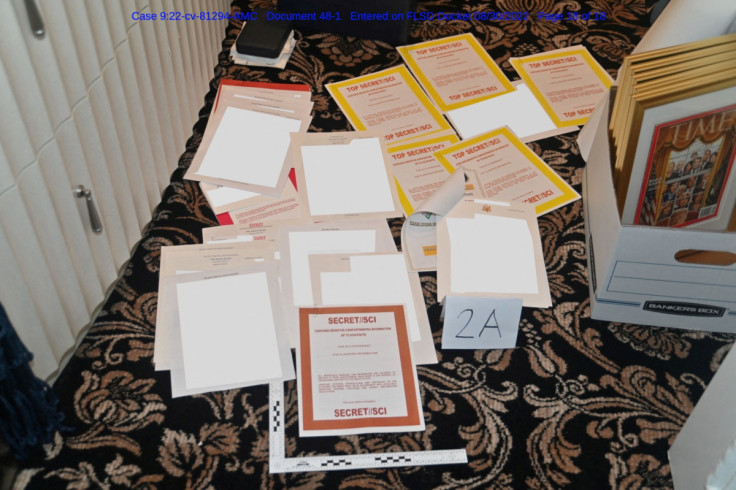 © Copyright IBTimes 2022. All rights reserved.
FOLLOW MORE IBT NEWS ON THE BELOW CHANNELS