Trump Still A Frontrunner, Has 13-point Lead Against DeSantis For 2024 GOP Primary: Poll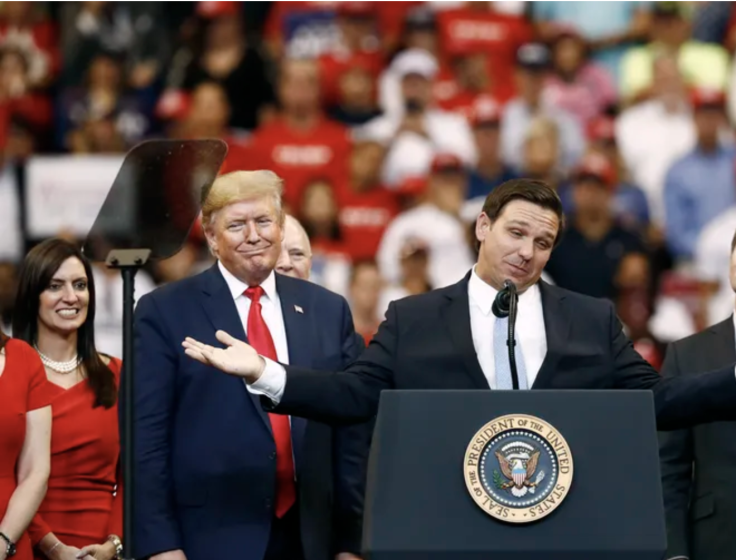 KEY POINTS
Only 33% of voters named DeSantis as their candidate of choice
Republican primary voters supporting Trump dropped from 50% since December
DeSantis' supporters rose from 30% to 33% during the same period
Former President Donald Trump remains a frontrunner for the Republican party's presidential candidate in 2024 despite recent findings by the Jan. 6 House Select Committee, according to a new poll.
In a Morning Consult survey published Tuesday, 4,470 potential Republican primary voters were asked who they would vote for if the 2024 primaries were held today. At least 46% of voters named Trump as their candidate of choice, putting him ahead of other potential nominees, including Gov. Ron DeSantis (R-Fla.) with 33% of votes, former Vice President Mike Pence with 9%, and former Rep. Liz Cheney (R-Wis.) with 3%.
Morning Consult also noted that the share of Republican primary voters supporting Trump's 2024 bid dropped from 50% to 46% since December. In comparison, those backing DeSantis rose from 30% to 33% during the same period.
The survey also asked who they would vote for in a hypothetical match-up against President Joe Biden should he run for re-election in 2024.
In a head-to-head matchup between Biden and Trump, 44% said they would vote to re-elect Biden, while 41% said they support Trump.
In comparison, 43% said they would support Biden, while another 43% said they would back DeSantis if the 2024 presidential election were held today.
In terms of how favorable the voters view candidates, Trump and DeSantis tied at 73%. However, only 12% said they have an unfavorable view of the Flordia governor, while 26% said they have a negative view of Trump.
The results of the Morning Consult poll differ from the results of other surveys where pollsters were asked about who they would back in a two-person race between DeSantis and Trump. An average of head-to-head polls conducted since the midterm elections shows 48% would vote for DeSantis and 43% would support Trump, per FiveThirtyEight.
However, the outlet noted that Trump remains the frontrunner in national polls where there are more than two candidates in the field. An average of those polls puts Trump in the lead with 41% and DeSantis with 31%.
While DeSantis has yet to reveal his plans for 2024, Trump made a formal announcement of his new White House campaign in November.
It is, however, unclear whether he can run for the presidency after the House Select Committee investigating the Jan. 6 attack on the Capitol recommended that Congress should consider barring Trump from holding office again for engaging in an insurrection, as per the 14th Amendment of the Constitution.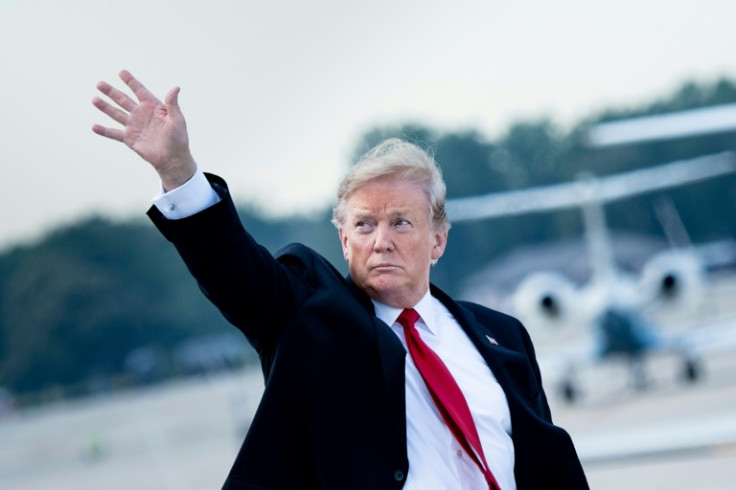 © Copyright IBTimes 2023. All rights reserved.