Trump's Attempts To Overturn Election May Have Violated Criminal Laws; Phone Calls Investigated
KEY POINTS
Georgia launched a probe into Trump's attempt to interfere with the elections
The former president called Georgia's state secretary and urged him to "find" 11,780 votes
Legal experts say Trump's phone call may have violated three criminal laws
Georgia's Secretary of State's office on Monday launched an investigation into former President Donald Trump's attempt to overturn the 2020 election based on Trump's unproven claims of voter fraud. The probe could lead to a criminal investigation by state and local officials.
Secretary of State Brad Raffensperger confirmed that his office launched the probe, which follows Jan. 2 phone calls in which Trump was recorded pressuring Raffensperger to overturn Georgia's election results. Trump was recorded asking Raffenserger to "find" him enough votes to overturn his loss.
"All I want to do is this. I just want to find 11,780 votes, which is one more than we have because we won the state," Trump said in the phone call.
During the call, Trump blasted Raffensperfer, a Republican, for refusing to falsely declare him winner in Georgia, and touted his baseless election fraud claims.
"So dead people voted and I think the number is close to 5,000 people," Trump claimed during the phone call. "The bottom line is, when you add it all up and then you start adding, you know, 300,000 fake ballots ..."
The Justice Department — along with dozens of judges, governors and election officials — have dismissed Trump's claims for lack of evidence.
The probe comes after George Washington University law professor John Banzhaf filed four complaints to Georgia election officials and Raffensperger requesting an investigation. The professor said the former president's phone call was an attempt to interfere with the elections.
"The Secretary of State's office investigates complaints it receives," said Walter Jones, a spokesman for Raffensperger's office. "Any further legal efforts will be left to the attorney general."
Legal experts believe Trump's Jan. 2 phone call may have violated several criminal laws, including conspiracy to commit election fraud, criminal solicitation to commit election fraud, and intentional interference with performance of election duties.
A Georgia prosecutor's office said it is currently weighing whether to pursue criminal charges against the former president, a source familiar with the conversations told CNN. If convicted of felony or misdemeanor violations, Trump could be punished with fines or imprisonment.
Newly elected Fulton County District Attorney Fani Willis is expected to make an announcement about the case this month. She had previously said that her office will enforce the law against Trump should the investigation find the evidence needed to pursue criminal action.
"Once the investigation is complete, this matter, like all matters, will be handled by our office based on the facts and the law," Willis had said.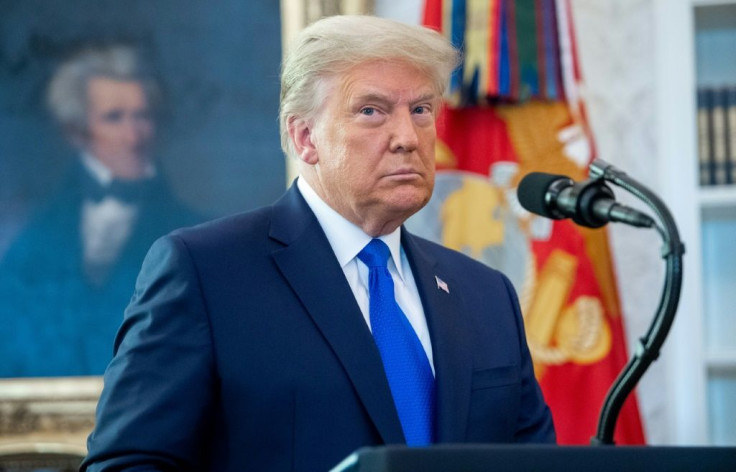 © Copyright IBTimes 2022. All rights reserved.
FOLLOW MORE IBT NEWS ON THE BELOW CHANNELS