Trump's Call With Georgia Officials To 'Find' Votes Could Be Illegal, Criminal
KEY POINTS
Trump pressured Georgia election officials to "find" 11,780 votes
The president threatened the officials with "a criminal offense"
The call could violate laws that prevent election fraud
Donald Trump pressured Georgia's secretary of state to "find" him enough votes to overturn the results of the 2020 election, prompting legal concerns among lawmakers who believe the president is trying to undermine democracy.
Trump, who has yet to concede defeat to President-elect Joe Biden, called Brad Raffensperger on Saturday and threatened him with "a criminal offense," according to audio excerpts of the hourlong telephone conversation obtained by The Washington Post.
"We have won the election in Georgia based on all of this. And there's nothing wrong with saying that, Brad," Trump said during the phone call. "I just want to find 11,780 votes, which is one more than we have. Because we won the state."
The president also offered several conspiracy theories during the call, including claims that ballots in Fulton County were shredded and voting machines in Dominion County were removed or tampered with.
Ryan Germany, Raffensperger's legal counsel, dismissed Trump's charges as untrue, prompting the president to threaten them with criminal prosecution.
"You know what they did and you're not reporting it. You know, that's a criminal — that's a criminal offense. And you know, you can't let that happen. That's a big risk to you and to Ryan, your lawyer. That's a big risk," Trump said.
"The people of Georgia know that this was a scam, and because of what you've done to the president, a lot of people aren't going out to vote. A lot of Republicans are going to vote negative because they hate what you did to the president," he added.
The audio excerpt of the telephone call was alarming to some legal experts and lawmakers, who say that Trump's request and threats could potentially violate laws aimed at preventing election fraud solicitation.
"In threatening these officials with vague 'criminal' consequences, and in encouraging them to 'find' additional votes and hire investigators who 'want to find answers,' the President may have also subjected himself to additional criminal liability," Rep. Jerry Nadler, D-N.Y., said.
On Sunday, Vice President-elect Kamala Harris appeared at a campaign event in Georgia, where she called Trump's recent phone call an act of desperation and abuse of power.
"Well, it was yes certainly the voice of desperation, most certainly that," she said. "It was a bald-faced, bold abuse of power by the president of the United States."
Also on Sunday, Alexandria Ocasio-Cortez, D-N.Y., said she believes that the call Trump made to Raffensperger demanding the election be overturned is grounds for impeachment, though she said she had not heard the whole recording obtained by the Post.
"I absolutely think it's an impeachable offense, and if it was up to me, there would be articles on the floor quite quickly, but he, I mean, he is trying to — he is attacking our very election. He's attacking our very election," Ocasio-Cortez said.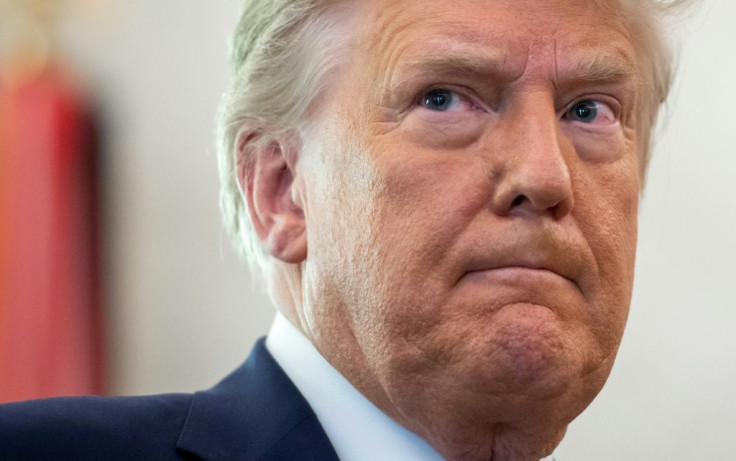 © Copyright IBTimes 2023. All rights reserved.