Turkey Earthquake Update: 20 Islamic State Fighters Escape Prison Following Quake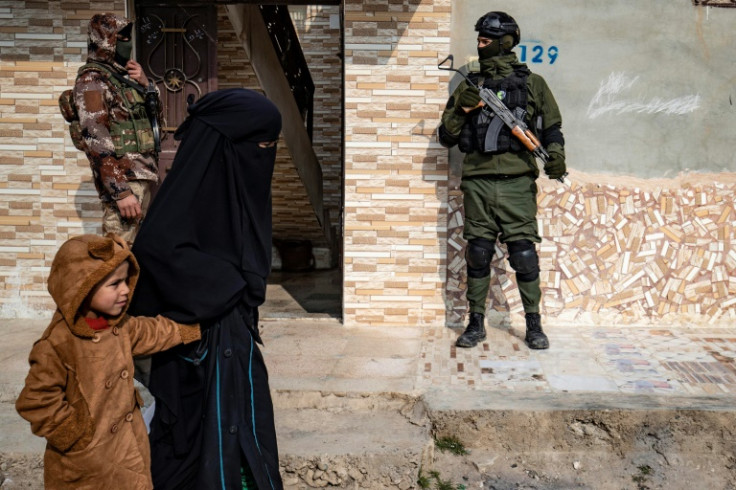 KEY POINTS
At least 20 out of the 2,000 inmates in the facility have reportedly escaped
1,300 of the total inmates in the facility are reported to be IS members
As of Monday night, at least 1,444 people have been reported dead across Syria
At least 20 Islamic State fighters have escaped from a prison in northwestern Syria following Monday's deadly earthquake, a report said.
A source at the military police prison in the town of Rajo near the Turkish border told AFP News Agency that at least 20 out of the 2,000 inmates in the facility have escaped. Around 1,300 of the inmates were reportedly suspected of being IS group members.
"After the earthquake struck, Rajo was affected and inmates started to mutiny and took control of parts of the prison," the source said, as quoted by AFP.
"About 20 prisoners fled... who are believed to be IS militants," the source, reportedly an official at the Rajo facility, added.
The initial magnitude 7.8 shock and the subsequent aftershocks reportedly damaged the prison facilities, causing some walls and doors to crack, the source told the outlet.
Meanwhile, AFP noted that the Syrian Observatory for Human Rights war monitor confirmed that there had been a mutiny. But the number of escaped prisoners was unknown.
As of Monday night, at least 1,444 people have been reported dead across Syria, according to the BBC.
The deadly earthquake caused total or partial damage to buildings in at least 58 villages, towns and cities in the war-torn country.
"This disaster will worsen the suffering of Syrians already struggling with a severe humanitarian crisis," Carsten Hansen, the director for the Middle East at the Norwegian Refugee Council, said, as quoted by AP News.
"Millions have already been forced to flee by war in the wider region, and now many more will be displaced by disaster."
Abdel Hakim al-Masri, the economy minister of the Turkish-backed regional administration, said some of the displacement camps in the area got destroyed by the earthquake.
While efforts have begun to find temporary shelter for displaced people, local resources are currently not enough for the magnitude of the victims.
"There is a huge amount of suffering, and this will increase it," Al-Masri said, per AP News. "This matter calls for rapid action by all countries of the world."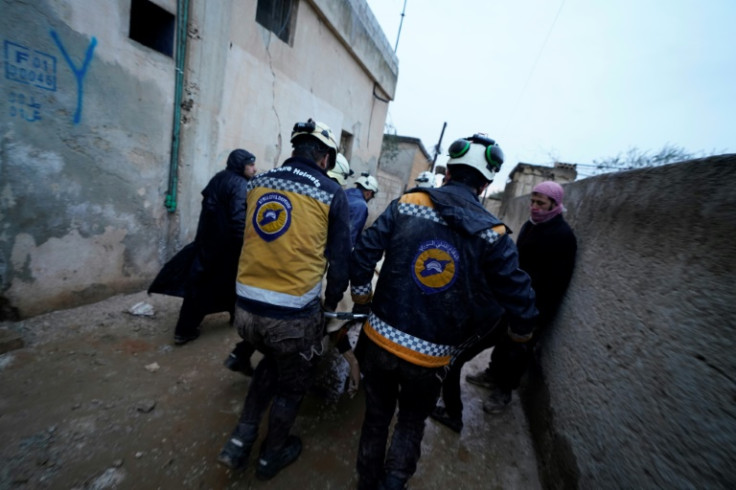 © Copyright IBTimes 2023. All rights reserved.