TWICE's MISAMO Makes Its Japanese Debut, Releases First Mini Album 'Masterpiece'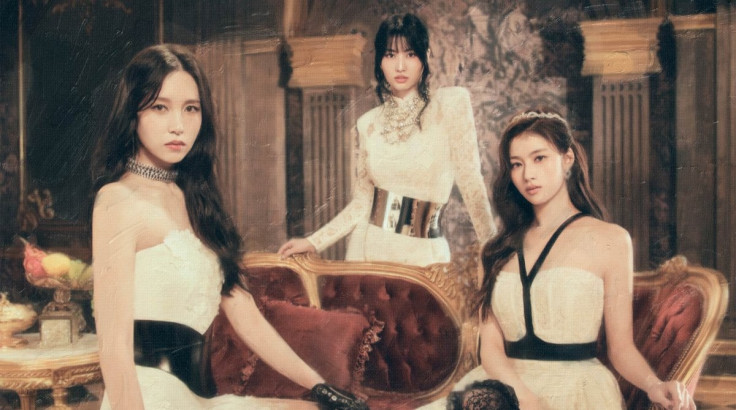 KEY POINTS
MISAMO consists of TWICE's Japanese members Mina, Sana and Momo
MISAMO released its first mini album, "Masterpiece," Wednesday
"MASTERPIECE OUT NOW" trended on Twitter Philippines shortly after its release
The Japanese debut album of TWICE's first sub-unit, MISAMO, is out!
TWICE's sub-unit MISAMO, which consists of Japanese members Mina, Sana and Momo, officially released its Japanese debut mini album "Masterpiece" Wednesday.
The highly-anticipated Japanese album features a total of seven tracks, including "Do Not Touch," "Behind The Curtain," "Marshmallow," "Funny Valentine," "It's Not Easy For You," "Rewind You" and "Bouquet."
Shortly after the release of the "Masterpiece" album, the choreography video for its title song, "Do Not Touch," was uploaded on TWICE Japan's official YouTube channel.
Just an hour after its premiere, the choreography video received positive feedback from fans and viewers.
"[This is] so satisfying, every movement and angle. I've watched the A2K audition, and this is literally what JYP was talking about [which] move to emphasize, when to [go] fast and slow and [how to show] power[ful], smooth, elegant and sharp movement. [T]his choreography may not look hard [for] us, but to perform it [with] perfection is really hard. Bravo girls, MISAMO are literally artworks," one commented.
"You'll never see them lacking even when practicing their dance choreography. [They are] always synchronized with each other and dancing as if it's for an actual performance. Anyway, MISAMO slayed, and I love this 'Do Not Touch' choreo[graphy]," stated another fan.
"Their synchronization is out of this world," a third fan quipped; a different fan wrote, "The choreography is so good! [It] has that TWICE creativity in it, while also displaying the musical vibes of MiSaMo. Synchronization [is] on point too."
Meanwhile, the "Do Not Touch" music video pre-released on July 13 has surpassed over 12.6 million views on YouTube and is currently at the seventh spot on YouTube's Trending for Music.
The sub-unit previously dropped a music video for "Marshmallow" in June.
ONCEs – TWICE's stans – have also started streaming, tracking and charting MISAMO's "Masterpiece" album on different charts.
According to TWICE DATA, MISAMO's Japanese debut album debuted at No. 1 on iTunes worldwide album chart with only three hours of tracking.
Meanwhile, the song "Funny Valentine" from the album rose to No. 1 on AWA real-time The Hot 100 chart in Japan. "Behind The Curtain" also reached No. 1 on the Japanese album chart, among many others.
Upon the album's release, "MASTERPIECE OUT NOW" trended at the tenth spot on Twitter Philippines with over 26,500 tweets as of press time.
Listen to MISAMO's "Masterpiece" album here: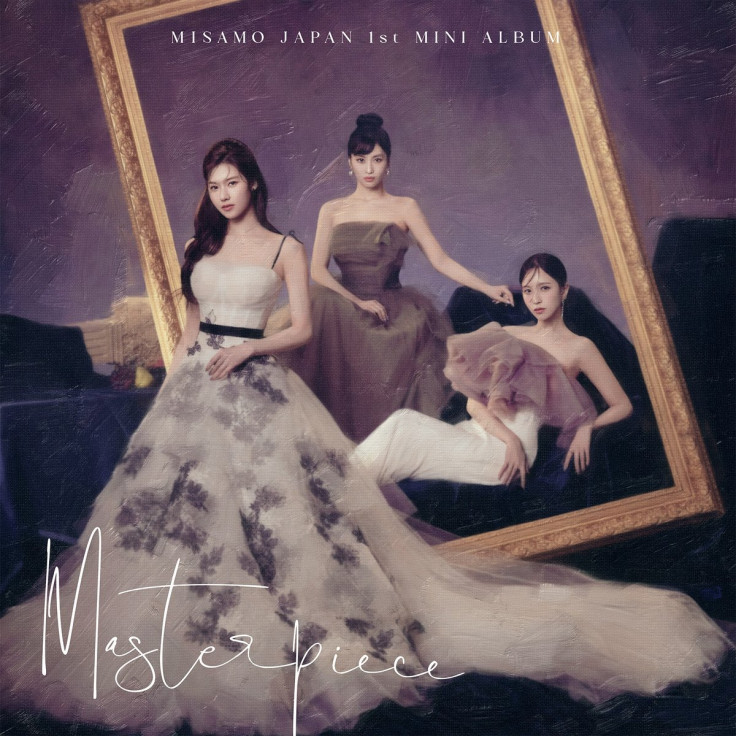 © Copyright IBTimes 2023. All rights reserved.