Twitter Confused About 'PrinceOfPeggging' Hashtag; Reacts To Prince William's Alleged Affair
KEY POINTS
The hashtag "#PrinceofPegging" trended on Twitter, and the netizens got confused
The hashtag trended after a post from Deuxmoi about a royal affair linked to Prince William surfaced
Several netizens were confused about the hashtag, and others felt sorry for searching for it
Twitter users are confused about the hashtag #PrinceofPegging and have mixed opinions after learning it got linked to Prince William.
Several netizens on the microblogging site are confused about why the hashtag "#PrinceofPegging" is trending. Many of them shared their surprise on the platform.
"I got out of tweeter [sic] for [a] few hours and came back to #PrinceOfPegging. These tweeter [sic] streets are working overtime. Who the hell is the #PrinceOfPegging? I need more details on the #PrinceOfPegging. This English Tea is Hot," one asked.
"What have they done now? #PrinceOfPegging Oh, I am learning so much from my Squaddies #hilarious," another added while sharing a photo of Prince William.
"#PrinceOfPegging is already trending! You all are the real MVPs," another user commented with laughing emoji.
"What is going on who is the prince of pegging?" a fourth person asked.
The netizens speculated that the #PrinceofPegging referred to Prince William and his alleged sexual fantasies based on a post from Deuxmoi. The post shared on Twitter has the subject "Royal affair gossip" and claims that a British royal was involved in an extramarital affair because the "too old fashioned" wife couldn't satisfy her husband's alleged "love of pegging." While the post didn't mention names, the netizens immediately concluded that it was referring to Prince William and Kate Middleton.
"#PrinceOfPegging is my favorite new hashtag. Thanks, William," one tweeted.
"I 100% believe this. Kitty is too boring to satisfy this guy's crazy desires. #PrinceOfPegging #princewilliamaffair," another wrote.
"I should not have clicked on #PrinceOfPegging, now I will wash my eyes and go to bed," a third person wrote.
"Me checking why #PrinceOfPegging is trending and regretting it. The more I learn about Prince William, the more I [see] when he sided with [the] media on the treatment of Princess Diana, I knew karma was [coming]. Now he looks more like Camilla's son," a fourth user added.
Aside from Prince William, several netizens also attacked the Duchess of Cambridge using the hashtags #DuchessMiddlebum and #DuchessofTights. The online attacks against the Duke and Duchess of Cambridge came after British journalist Tom Bower dropped his new book "Revenge" about the Duke and Duchess of Sussex. Several netizens also slammed Meghan Markle on the micro-blogging site for allegedly bullying Princess Charlotte.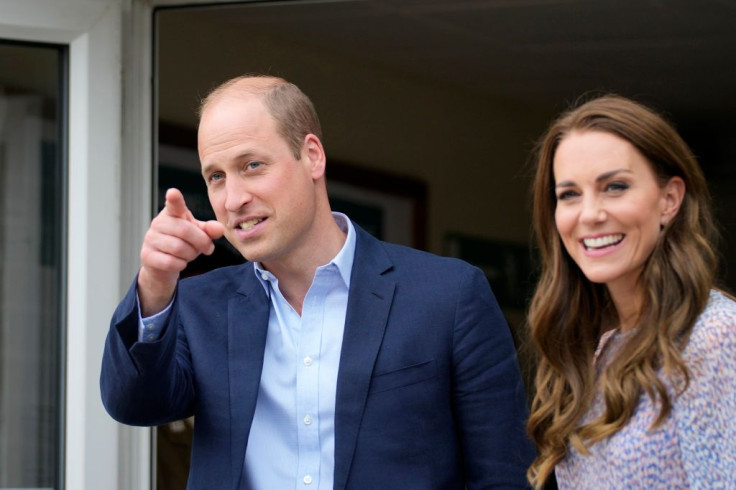 © Copyright IBTimes 2023. All rights reserved.