Twitter Reacts After DHS Blocks Release Of Prince Harry's Visa Details: 'Not Surprised'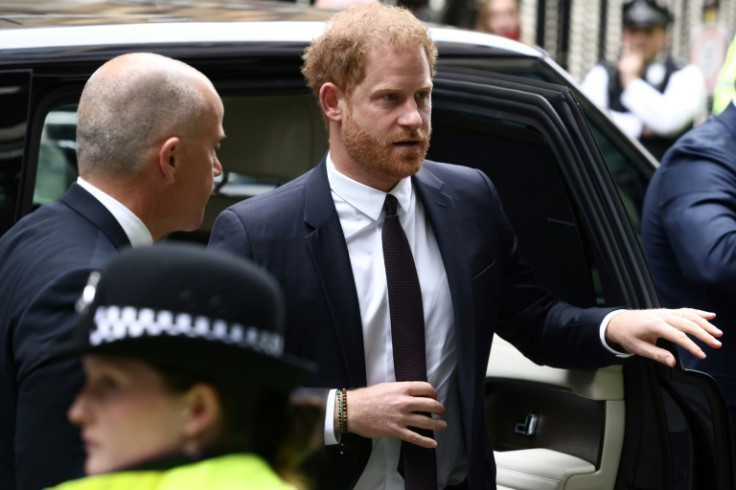 KEY POINTS
DHS denied the Heritage Foundation's request to see Prince Harry's immigration records
DHS cited Prince Harry's privacy for their decision to deny the request
Heritage Foundation said they would contest the decision and continue the battle in court
Prince Harry scored victory over his immigration records.
The Department of Homeland Security officially denied the Heritage Foundation's request for a copy of Prince Harry's immigration records Tuesday. The agency cited privacy rules in rejecting the request, New York Post reported.
Twitter users have mixed opinions about the DHS' decision. Some agreed while others were not impressed with it.
"I'm not surprised — they didn't make a good enough case that there was a substantial public interest in releasing the data. I also think if the Heritage Foundation is intending to sue, they must prove they are harmed in some way by keeping the record private. Hey, I'm all for releasing this, but there is an obvious legal benchmark that needs to be reached," one commented.
Another added, "Why are we not surprised[?] Those two seem to get away with everything. THAT'S THE US GOVERNMENT FOR YOU. HIDING SOMETHING."
"I'm not American I'M VERY UPSET DISAPPOINTED. NO ONE IS ABOVE THE LAW. As long as many fall into poverty and justice is only for the rich," a third user added.
"They are hiding something then. If it was all above board, there would be no problem, surely?" a fourth commenter speculated.
Meanwhile, some supported the DHS' decision.
"Good!! The DHS is not going to be bullied by some UK tabloids!" one wrote. Another commented, "It would be illegal to release the information, it's private information only accessible by DHS and those Harry given WRITTEN PERMISSION. They were NEVER going to give anyone access! It's illegal!"
"Drug use CAN be a factor, especially if you have a criminal record, but it doesn't automatically exclude you from a visa. If it did, half of the entrepreneurs and entertainers working in this country from abroad would never get in," a third person added.
"STOP THE HARASSMENT OF THIS MAN! ENOUGH!" another netizen wrote defending Prince Harry. "Never saw a country treat one of their countrymen like that! One would think that Harry a prince! is the worst junkie (or criminal) ever!
So much disrespect for him. British media are trash bullies!"
DHS didn't think there was a need to disclose the details of Prince Harry's visa application, especially since there was no permission from the Duke of Sussex.
"To the extent records exist, this office does not find a public interest in disclosure sufficient to override the subject's privacy interests," DHS senior director Jimmy Wolfrey wrote in the letter obtained by The Post.
Nile Gardiner, director of the Heritage Foundation's Margaret Thatcher Center for Freedom, said the DHS response "shows an appalling lack of transparency by the Biden Administration" and vowed that they would continue the battle in court.
"The Department of Homeland Security's efforts to stonewall the Heritage Foundation's Freedom of Information request are unacceptable, and we will be contesting their position," Gardiner said.
The Heritage Project made the request after Prince Harry admitted in his memoir "Spare" that he took psychedelic mushrooms, cocaine and marijuana. Gardiner noted that admission of drug use could be a serious hurdle for a non-American applying for a visa.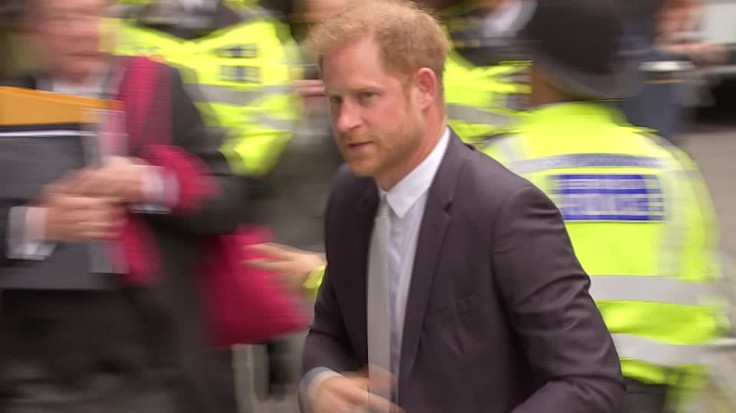 © Copyright IBTimes 2023. All rights reserved.