Twitter Reacts After Elon Musk Denies Alleged Affair With Google Co-Founder Sergey Brin's Wife
KEY POINTS
Elon Musk denied having an affair with Google co-founder Sergey Brin's now-estranged wife Nicole Shanahan last year
A number of Twitter users mocked Musk over the affair allegations
Some of the Tesla CEO's followers urged him to take legal action
A Wall Street Journal report claiming that Elon Musk allegedly had an extramarital affair with Google co-founder Sergey Brin's now-estranged wife has spawned mixed reactions and memes on social media.
The report claimed that the Tesla CEO and Nicole Shanahan's alleged fling in early December last year led Brin to file for divorce in January and ended a long-standing friendship between Brin and Musk. Unnamed people with knowledge of the incident told the WSJ that Musk allegedly apologized to Brin earlier this year, but the latter still isn't speaking to him regularly.
However, Musk denied having an affair with Shanahan, referring to the WSJ report as "total bs" in a tweet. The SpaceX founder also claimed that he is still friends with Brin and that they were "at a party together last night."
Social media users have since shared their thoughts and posted memes about the affair allegations, which came after news broke that the billionaire fathered twins with Neuralink executive Shivon Zilis in November 2021.
"Why should Musk be criticized for an affair with one of his friend's wives? He said he has been trying to have as many babies as possible to remedy the declining birth rate in the Western world," one person wrote on Twitter, referring to Musk's recent tweet that he was "doing [his] best to help the underpopulation crisis" after it was reported that he has fathered 10 living children in total with three different women.
Another user tweeted a collage of photos of Musk laughing, with the caption: "The last thing you see before Elon impregnates your wife because you're not repopulating the earth fast enough."
"In the distant future, 75% of all western peoples will trace their paternal lineage to Elon Musk," another wrote.
Entrepreneur David Gokhshtein joked: "Elon, I'm hiding my grandma from you."
One Twitter user poked fun at Musk's claim that he hasn't "even had sex in ages (sigh)."
Some of Musk's followers slammed the WSJ report and urged the billionaire to take legal action against the publication, while others said they believe the report would soon be forgotten.
"Elon, you should sue WSJ for libel in the U.K. court because it's distributed there and the laws are much more reasonable to prove fault. Don't let them get away with it. Isn't this what your new group is supposed to do?" one person wrote.
"I don't think he should sue. This will be forgotten tomorrow. He is too busy and has too many lawsuits going on, and his friends won't want to be deposed and have their gossip out there. It will be hard to prove injury to reputation (for damages) because he's the richest in the world," another pointed out.
Following the release of the report, Musk claimed on Twitter that the Wall Street Journal has allegedly published "so many bs hit pieces on me and Tesla I've lost count!"
He made the claims while responding to a tweet from YouTube personality and self-proclaimed Tesla investor Dave Lee, who called the WSJ report "the craziest hit piece ever" and described it as "shameless."
"It's embarrassing for them, frankly," Musk added of the publication. "They once wrote an article saying [the] FBI was about to arrest me, so I called [the] FBI to ask what's up and they said [the] WSJ article was total bs. Just more shortseller fud."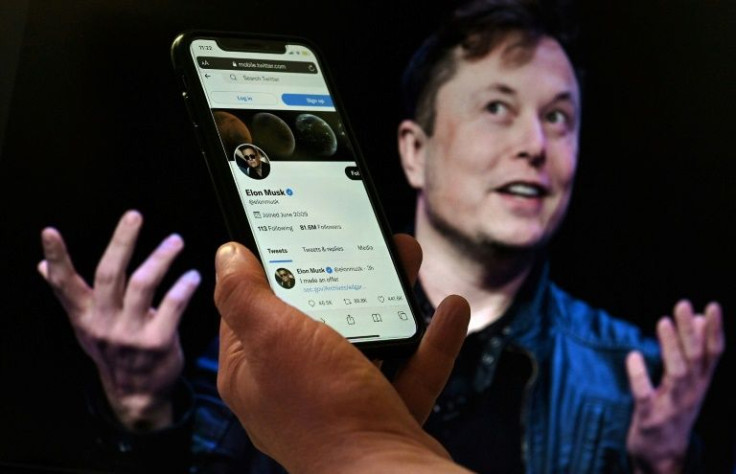 © Copyright IBTimes 2023. All rights reserved.