Twitter Reacts To Vogue's 'Gender Fluid' August Issue Featuring Zayn Malik And Gigi Hadid On The Cover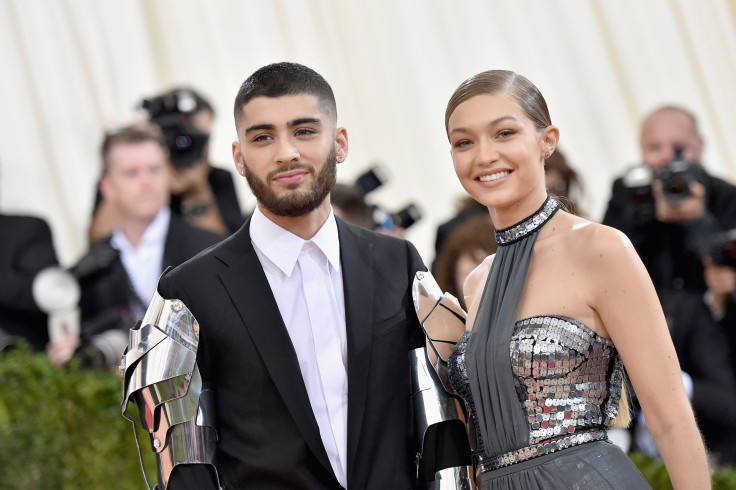 Vogue Magazine published its August cover Thursday — featuring singer Zayn Malik and model Gigi Hadid — that sparked outrage over misrepresentation of gender nonconformity.
"Gigi Hadid and Zayn Malik Are Part of a New Generation Embracing Gender Fluidity," read the title of the cover story where the real-life celebrity couple talk about how they do not hesitate to borrow each other's clothes because they believe in a gender fluid society.
"I shop in your closet all the time, don't I?" Hadid said in the article, Entertainment Tonight reported. "Yeah, but same," replied Malik. "What was that T-shirt I borrowed the other day?"
While the popular fashion magazine sets the trends for celebrities and commoners alike, many social media users and news outlets pointed out it missed the mark in its latest cover story.
Read: Celine Dion Bares It All For Vogue During Paris Couture Week [PHOTO]
According to Merriam Webster, the term "gender fluid" refers to an individual "whose gender identity is not fixed." The term is different from "gender ambiguity." "If ambiguity is a refusal to fall within a prescribed gender code, then fluidity is the refusal to remain one gender or another," as per the dictionary.
Even though the issue features androgynous celebrities like Chinese pop star Chris Lee to emphasize that people who embraced gender fluidity were able to find a place for themselves in today's society, people condemned the August cover story for misrepresenting the issue, the Daily Beast reported.
Read: Jennifer Lawrence, John Currin To Grace Vogue's September Cover Together?
Taking a jibe at the cover story, a social media user said if women wearing men's clothing were considered gender fluid, then women from 40s who sported bell bottoms and trousers would also qualify in the category.
Expressing doubt over the fashion magazine's intent to spread awarness, a Twitter user said the interview featuring Malik and Hadid read like a scripted fan fiction.
A few users chose to look at the progressive side of Vogue's August cover. A gender fluid model who goes by the name "Miss Fame" thanked Vogue Germany for presenting individuals like her in a positive light.
Following the backlash, the magazine, however, issued an apology for hurting the sentiments of gender fluid individuals. "The story was intended to highlight the impact the gender-fluid, non-binary communities have had on fashion and culture," a Vogue spokeswoman said in a statement, according to the Entertainment Tonight report. "We are very sorry the story did not correctly reflect that spirit – we missed the mark."
However, a Twitter user refused to accept Vogue's apology, stating the fashion magazine should have explained its intentions instead of offering an apology.
© Copyright IBTimes 2023. All rights reserved.