Twitter Reacts To 'Yandhi,' Kanye West's New Album, Rumored Sequel To 'Yeezus'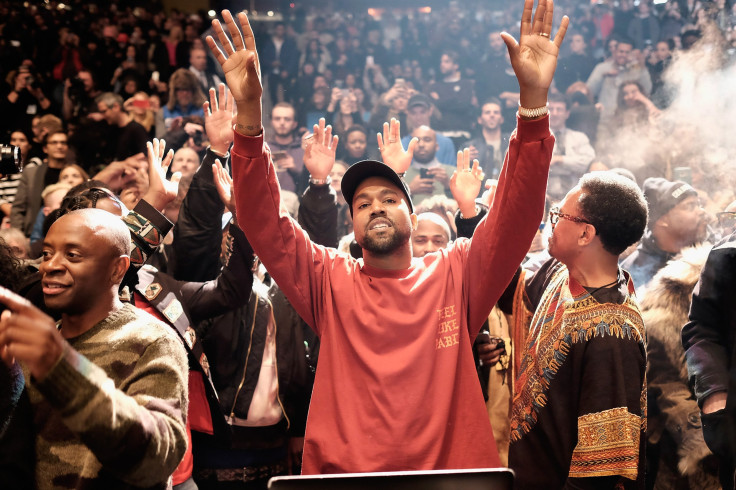 Rapper Kanye West dropped a bombshell of a hint Monday regarding a new project he was working on. The new project — rumored to be his ninth solo studio album and sequel to 2013 album "Yeezus" — will be called "Yandhi."
West, who was notorious for keeping his fans guessing till the very last minute, posted a picture of an unlabeled album on Twitter as well as Instagram. The Sony MD80 minidisc bore a striking resemblance to the album cover of "Yeezus."
Around the same time, Saturday Night Live (SNL) announced on social media that West will be kicking off its latest season as the musical guest during its premiere on Sept. 29.
The "Gold Digger" artist then posted a screenshot of the SNL tweet, with the name "Kanye West" replaced by the word "Yandhi," further hinting at the possibility that he might be dropping his latest album on the same day as his performance at the show's premiere.
According to Vulture, there was also a likely chance that West might perform one or more songs from "Yandhi" as part of his musical set on SNL premiere.
Meanwhile, the rapper's fans on Twitter had a field day, coming up with memes and jokes on the rumored title of West's latest album, since "Yandhi" sounded like "Gandhi."
"Yandhi is a bit of a stretch tbh. Whats next Yrincess Yiana?" wrote one user, while another wrote, "Yeezus Now Yandhi. Cant wait for Kanye to give us 'Yallah' or 'Yuddha'"
Here are a few more reactions on Twitter:
West has a busy month coming up, as he was also collaborating with Chance The Rapper on the latter's new album, the title of which he announced Monday.
Chance The Rapper posted a video where the pair was performing at an Open Mike event in Chicago, as he revealed the title of his album will be "Good Ass Job."
"Yeezus" debuted at number one on the Billboard 200 chart. However, it fell short of hitting the 500,000 sales projections in the first week. Instead, it sold merely 327,000 copies in the United States, marking West's lowest solo opening week sales.
© Copyright IBTimes 2023. All rights reserved.