Two Top Ford Executives Set to Retire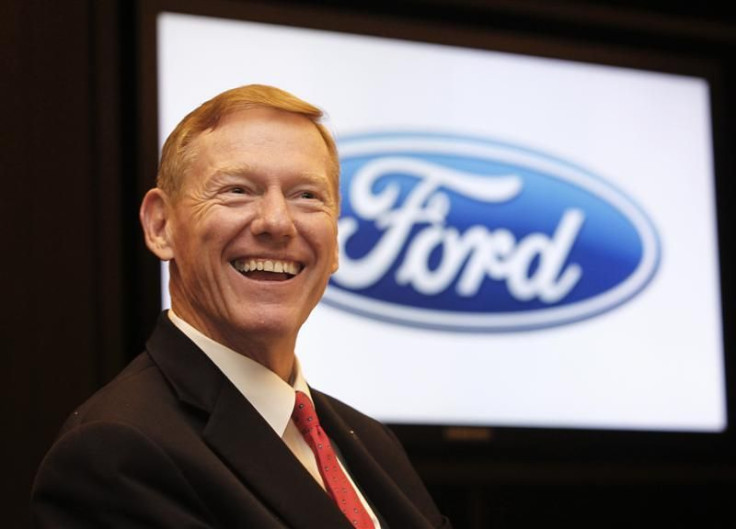 (REUTERS) - Two top Ford Motor Co. executives who helped steer the U.S. automaker through the financial crisis will retire by April 1, thinning the ranks of potential candidates who could replace Chief Executive Alan Mulally in coming years.
Chief Financial Officer Lewis Booth, 63, will be replaced by the company Vice President and Controller Bob Shanks, 59. Derrick Kuzak, Ford's product development chief, will be succeeded by Raj Nair, 47, now the head of engineering for global product development.
Ford's board of directors met Wednesday and approved the plans. Separately, Ford announced that former U.S. ambassador to China and one-time Republican presidential candidate Jon Huntsman will join the board.
Lewis and Derrick are two exceptional, experienced leaders and we're so pleased to see them at this point be able to retire following tremendous careers at Ford, Mulally told reporters. They have created such a sound foundation for us to continue to profitably grow.
The moves puts the focus on Mark Fields, 50, who runs Ford's operations in North and South America, and Joe Hinrichs, 45, who runs the automaker's operations in Asia, as the leading internal candidates to succeed Mulally.
During a call with reporters, Mulally sidestepped questions on his own succession, saying that he had no plans to retire and Ford had a very strong succession plan for every position, including my own.
© Copyright Thomson Reuters 2023. All rights reserved.